5 End Of Year Tax Savings Moves And 9 Tips For A Safe And Happy Halloween
5 end-of-year tax-saving moves – PLUS 9 tips for a safe and Happy Halloween
Take these actions before year-end and you could save money on your income taxes. (Remember: As with all tax matters, consult your tax professional first.)
1. Make charitable contributions. Contributions you make to charities before year-end can be deducted for 2014. Donations charged to a credit card by Dec. 31 are deductible even if you don't pay the bill until 2015. Gift checks need to be mailed in December.
2. Contribute to retirement accounts. You need to contribute to a 401(k) or similar retirement plan by Dec. 31. But you have until April 15, 2015, to set up a new IRA or add money to an existing one.
3. Contribute to a flexible spending account (FSA). The money you put into an employer-sponsored FSA can be used for qualified health or dependent care expenses and reduces your taxable income.
4. Defer income. Shift income into 2015 and you won't have to pay taxes on it this year. Ask your employer to pay out any year-end bonus in January instead of December; delay selling investments with taxable gains until next year; don't take distributions from an IRA or other retirement account until the beginning of the year. If self-employed, ask clients to pay you after the first of the year.
5. Accelerate deductions. Bring as many deductible expenses into this year as possible. Pay medical bills, property tax, and college tuition, if applicable. If you make estimated state tax payments, send in your last one in December instead of January. Sell investments that have lost value, so you can deduct the losses on this year's return. If self-employed, purchase needed business equipment before year end.
Please note that if you expect to be in a higher tax bracket in 2015, you might want to accelerate income into this year and defer deductions until next year. As with all tax matters, consult your tax professional first.
9 WAYS TO HAVE A REALLY HAPPY HALLOWEEN
1. Watch where you walk. Use sidewalks, driveways, and paths. Cross the street at the corner or on a crosswalk.
2. Carry a cell phone, if possible.
3. Make sure kids are visible. Put a light or reflective tape on their costumes and have them carry a glow stick or flashlight.
4. Feed kids first. To keep kids from hitting the candy before they get home, give them a snack or dinner beforehand.
5. Don't lose the dog. If you bring along the family pet, use a leash and collar with ID.
6. Drive extra carefully. If you drive, stay super alert and go extra slow through neighborhoods.
7. Have ground rules. If your child is old enough to go trick-or-treating without you, agree on the route and make sure it only goes through familiar neighborhoods.
8. Go over stranger dangers. Remind kids they must never get into a stranger's car. Tell them to scream loudly and run if someone stops and asks for help or offers them candy.
9. Don't forget to have fun. Hey, it's Halloween–how great is that!
When you're ready to upgrade, downsize, or buy your first home, we can help with the financing. We can also answer questions about refinancing your current home, or funding home improvements. Please call or email us any time about today's opportunities. We're always here for you.... Have a great month!
P.S.: Mortgage rates are still at historically attractive levels. When buying or refinancing, it's smart to start the process early. Please call or email us to explore the appealing options available now.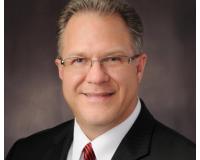 Author:
Ralph and Karen Chiodo
Phone:
610-517-4117
Dated:
October 8th 2014
Views:
609
About Ralph and Karen: THE CHIODO TEAM - Ralph Chiodo Broker / Owner 610-792-4800 x 111 K...