April 18 Market Update
>> Market Update QUOTE OF THE WEEK... "Visits always give pleasure--if not the arrival, the departure." --Portuguese proverb
INFO THAT HITS US WHERE WE LIVE ... Last week, we were visited by some housing market reports that clearly gave pleasure on arrival. The Mortgage Bankers Association (MBA) told us purchase applications jumped 8% from the week before, to their highest level since last October, and their second highest level in six years. That MBA Weekly Applications Survey for the week ending April 8 also reported refinance applications were up 11% from the prior week, reaching their highest level since February. This was all helped no doubt by national average fixed mortgage rates continuing to come in near historical lows. The MBA's March Builder Applications Survey showed mortgage applications for new home purchases went up 17% month-over-month, as new single-family home sales hit an estimated annual rate of 574,000 units. Another index reported the annualized rate of potential existing home sales hit 5.8 million in March, a 90.9% gain from their December 2008 low point, but still 9.7% below their July 2005 pre-recession peak. These national trends are encouraging, as a rising tide eventually lifts all boats, but real estate is local. The Fed's Beige Book did report construction and real estate activity expanding nationally, though the results were mixed across the 12 Fed districts.
BUSINESS TIP OF THE WEEK... Respond quickly to prospect inquiries. A recent study showed the odds of connecting with a lead are 100 times higher if contacted within five minutes of making an inquiry, than if contacted within 30 minutes.
>> Review of Last Week DOW UP, DATA DOWN... The stock market shot back up once again as the blue-chip Dow posted its biggest weekly gain in a month. The broadly-based S&P 500 scored a new high for the year on Wednesday and ended up increasing its gain for 2016. The tech-heavy Nasdaq also surged nicely for the week, though it's still a smidge behind for the year. Interestingly, all this positive performance went on during a week in which almost all the economic data came in way weaker than expected. Equity market performance is a fairly reliable leading indicator for the economy, so we hope this means investors are seeing better times ahead.Looking back, things weren't pretty. Last month saw Retail Sales drop 0.3%. Nonetheless, the Atlanta Fed actually raised its GDPNow forecast for Q1 from the 0.1% growth we reported last week to 0.3%, still pretty anemic. Core PPI showed wholesale prices declined, while Core CPI had consumer prices up just 0.1%. Cooler inflation data may keep the Fed from hiking rates, but it's not the sign of a strong economy. The Michigan Consumer Sentiment index slid in April's Preliminary reading, and Industrial Production dropped for the sixth time in the last seven months. But the Empire Manufacturing Index of New York factory activity hit its highest level in more than a year.The week ended with the Dow UP 1.8%, to 17897; the S&P 500 UP 1.6%, to 2081; and the Nasdaq UP 1.8%, to 4938. In the bond market, U.S. Treasuries rallied on Friday's disappointing economic data. But bonds suffered from earlier upward stock moves, so the 30YR FNMA 4.0% bond we watch finished the week down .14, at $106.80. For the week ending April 14, Freddie Mac's Primary Mortgage Market Survey showed national average 30-year fixed mortgage rates dipped a tad to reach a new low for the year and their lowest mark since May 2013. Remember, mortgage rates can be extremely volatile, so check with your mortgage professional for up to the minute information.DID YOU KNOW?... Fannie Mae's Economic & Strategic Research Group, which once projected three Fed rate hikes in 2016, now expects only one, citing the FOMC's repeated reluctance to raise rates after its initial 0.25% bump last December.
>> This Week's Forecast HOME BUILDING OFF, EXISTING HOME SALES ON, FACTORIES FLAG... Well, it looks like another week of mixed economic messages. Home building is forecast to slacken off in March, with Housing Starts down from the month before. But Building Permits, which gauge home builders' future plans, are expected to head up. The manufacturing sector still lags, with the Philadelphia Fed Index predicted to show that region's factory activity contracting in April.
>> The Week's Economic Indicator Calendar Weaker than expected economic data tends to send bond prices up and interest rates down, while positive data points to lower bond prices and rising loan rates. Economic Calendar for the Week of Apr 18 – Apr 22 DateTime (ET) ReleaseForConsensusPriorImpactTuApr 1908:30Housing StartsMar1.170M1.178MModerateTuApr 1908:30Building PermitsMar1.200M1.167MModerateWApr 2010:00Existing Home SalesMar5.30M5.08MModerateWApr 2010:30Crude Inventories4/16NA6.634MModerateThApr 2108:30Initial Unemployment Claims4/16263K253KModerateThApr 2108:30Continuing Unemployment Claims4/9NA2.171MModerateThApr 2108:30Philadelphia Fed IndexApr9.912.4HIGHThApr 2110:00Leading Economic Indicators (LEI) IndexMar0.4%0.1%Moderate >> Federal Reserve Watch Forecasting Federal Reserve policy changes in coming months... Last week saw some saber rattling about a June hike from one Fed member, but a preponderance of economists believe Fed chair Yellen's recent statements that she wants to proceed "cautiously" with any further increases. Note: In the lower chart, a 2% probability of change is an 98% certainty the rate will stay the same. Current Fed Funds Rate: 0.25%-0.5% After FOMC meeting on: Consensus Apr 270.25%-0.50%Jun 150.25%-0.50%Jun 150.25%-0.50%Probability of change from current policy: After FOMC meeting on: Consensus Apr 27 2% Jun 15 13% Jul 27 28%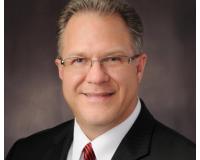 Author:
Ralph and Karen Chiodo
Phone:
610-517-4117
Dated:
April 18th 2016
Views:
283
About Ralph and Karen: THE CHIODO TEAM - Ralph Chiodo Broker / Owner 610-792-4800 x 111 K...