Home And Wealth Newsletter
14 summers-end party prep tips – PLUS 5 steps to a super-efficient home office

Summer parties are always special. Here are some tips to help you plan your party so you can relax and enjoy it! 1. Take inventory. Before you invite everyone, see what party supplies you need and get them now.
2. Timing is everything. Summer weekends can fill up quickly. Think about throwing your party Friday after work or Sunday at brunch time.
3. Make it potluck. Ask guests to bring beverages or food that needs little preparation. That leaves you free to put together one or two fancier menu items.
4. Start cleaning when you invite. Do a little each day and you'll get it all done without stress.
5. Plan whenever you can. Put your playlist together over lunch. Do the menu while you commute. Make dishes ahead in the week preceding.
6. Practice. Pick a few menu items and special beverages. Then practice making them, so you can quickly whip them up at the party.
7. Consider comfort. Have sunscreen and bug spray on hand, S'mores supplies and blankets if people stay into the cool summer evening.
8. Do a grill check. Make sure you have propane and a clean cooking surface and that everything works properly.
9. Offload the fridge. Party food takes up lots of fridge space, so where do you chill the beverages? Fill up coolers or tubs with ice, and put in the cans and bottles. When the ice melts, the water can be recycled by watering outdoor plants or emptied onto the lawn.
10. Be ready with nibbles. Offer a couple of simple appetizers for guests to enjoy right away. Keep it simple–chips and salsa, raw veggies and dip.
11. Have backup. If you underestimate your food or get some last minute guests, know your backup options. Check that a takeout place will be open and if they'll deliver.
12. Simplify cleanup. Copy the caterers. Take an out of the way area such as the garage and set up barrels for trash and recycles. If you use dishes and flatware, put out a few buckets with soapy water. Let everything soak overnight, then finish cleaning the next day.
13. Build up a stash of party supplies. Buy one upgrade a year, such as cloth napkins that cut paper waste and don't come apart on sticky fingers.
14. Hunt for bargains. Keep an eye out at discounters for party platters, cake stands, candles, and serving bowls. HOW TO CREATE A SUPER-EFFICIENT HOME OFFICE Whether you have a home office for your job, for household bills, or both, here's how to set it up to get more done in less time. 1. Ditch the junk. We're talking about equipment you don't use, files you don't look at, records you don't need, and paper clutter in general. These all slow you down when you're looking for things. If you haven't opened a file or used something in a couple of years, recycle or trash it.
2. Replace single-purpose items with a multipurpose device. Get a printer, copier, and scanner in one machine. Replace old backup drives with a new high capacity, high speed drive.
3. Fine tune the layout. Arrange desk, shelves, and storage units so that everything can be accessed quickly and easily. Keep technology within arm's reach.
4. Organize storage. Use boxes, bins, or drawers for different items–one box for computer stuff, one for small office supplies. Keep often-used items by your desk, and put away the rest.
5. Repeat annually. Once a year, or sooner, go through steps 1–4 all over again. When you're ready for a new home office in a new home, we can help with the financing. As soon as you'd like to take advantage of today's opportunities to upgrade, downsize, or buy your first home, we're happy to answer any questions. We can also help with refinancing your current home or funding home improvements. Please call or email us any time. We're always here for you... Have a great day! P.S.: Mortgage rates are still at historically attractive levels. When buying or refinancing, it's smart to start the process early. Please call or email us to explore the appealing options available now.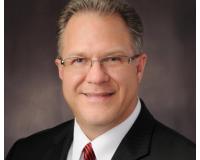 Author:
Ralph and Karen Chiodo
Phone:
610-517-4117
Dated:
August 13th 2014
Views:
615
About Ralph and Karen: THE CHIODO TEAM - Ralph Chiodo Broker / Owner 610-792-4800 x 111 K...