Inside Lending Newsletter
>> Market Update
QUOTE OF THE WEEK... "Beware of false knowledge; it is more dangerous than ignorance."--George Bernard Shaw, Irish playwright and essayist
INFO THAT HITS US WHERE WE LIVE... These days, it's easy to acquire false knowledge if you don't dig into the data. For example, Housing Starts fell 2.8% in October, so does that bit of knowledge prove home building is on the decline? Not at all. Starts are up almost 8% from a year ago and the monthly dip was all due to multi-family construction. Single family starts were up 4.2%, and are 15.4% ahead the past year. The 12-month moving average is at its highest level since September 2008, and the total number of homes under construction is up 20.1% from a year ago. October Building Permits were up 4.8%, and are now at their highest level since June 2008.
Existing Home Sales posted a decent 1.5% gain in October, rising to a 5.26 million annual rate. These sales have gone up six of the last seven months and have now reached their highest level in more than a year. Inventories are up 5.2% versus a year ago and some observers expect price gains to bring more homes onto the market to spur additional sales. Continuing the good news, the Mortgage Bankers Association's Mortgage Applications Survey for the week ending November 14 reported the seasonally adjusted Purchase Index up 12% from the week before, to its highest level since July.
BUSINESS TIP OF THE WEEK... Smart businesses do their spring cleaning in December so they can hit the new year lean and mean. Start by throwing out, donating or selling old computers, copiers, monitors or furniture you don't use any more.
>> Review of Last Week
FOREIGN INTRIGUE... Investors were indeed intrigued on Friday by a couple of surprise stimulus measures for two major economies outside the U.S. The People's Bank of China (that country's Fed) cut its loan and deposit rates, while European Central Bank President Mario Draghi made comments that were taken to mean the ECB is more than willing to step up its asset buying. These indications that two economic world leaders were ready to kick the global economy out of its current malaise sent stocks to their fifth weekly gain in a row. But why does Wall Street care? It's simple. Forty percent of the revenues of S&P 500 companies come from outside the U.S.
Inside the U.S., we had our usual mix of bad and good economic reports. The disappointments included misses with the New York Empire Manufacturing Index, Industrial Production, Capacity Utilization and Housing Starts. But we had encouraging data on PPI wholesale price inflation, Building Permits, CPI consumer price inflation, Existing Home Sales, Philly Fed manufacturing and Leading Economic Indicators, all beating estimates. It was also good to see initial weekly jobless claims down by 2,000, while continuing claims fell 73,000, to 2.33 million, a new low for the recovery!
The week ended with the Dow up 1.0%, to 17810; the S&P 500 up 1.2%, to 2064; and the Nasdaq up 0.5%, to 4713.
There wasn't too much action in the bond market, Treasuries dipping a bit, but other bonds holding their own or gaining some thanks to global economic concerns. The 30YR FNMA 4.0% bond we watch finished the week up .09, at $106.15. In Freddie Mac's Primary Mortgage Market Survey for the week ending November 20, national average fixed mortgage rates edged back down. Rates remain nicely below levels of a year ago. Remember, mortgage rates can be extremely volatile, so check with your mortgage professional for up to the minute information.
DID YOU KNOW?... The current stock market rally has gone on for more than five and a half years since it began in March 2009, following the suspension of mark-to-market accounting.
>> This Week's Forecast
NEW AND PENDING HOME SALES GAIN, GDP AND INFLATION OK, INCOME AND SPENDING UP... With the holiday shortened week, all the reports are jammed into two days. For October, both the annual rate of New Homes Sales and the Pending Home Sales index, measuring contracts signed on existing homes, are forecast ahead. The GDP–2nd Estimate for Q3 should be revised down a tad, but still report the economy growing a bit more than it has. Core PCE Prices are predicted to show inflation within Fed targets, while Personal Income and Personal Spending are expected to go up.
The financial markets are closed on Thanksgiving and close early on Black Friday.
>> The Week's Economic Indicator Calendar
Weaker than expected economic data tends to send bond prices up and interest rates down, while positive data points to lower bond prices and rising loan rates.
Economic Calendar for the Week of Nov 24 – Nov 28
Date Time (ET) Release For Consensus Prior Impact
Tu
Nov 25 08:30 GDP – 2nd Estimate Q3 3.3% 3.5% Moderate
Tu
Nov 25 10:00 Consumer Confidence Nov 96.0 94.5 Moderate
W
Nov 26 08:30 Initial Unemployment Claims 11/22 286K 291K Moderate
W
Nov 26 08:30 Continuing Unemployment Claims 11/15 2.373M 2.330M Moderate
W
Nov 26 08:30 Durable Goods Orders Oct –0.7% –1.3% Moderate
W
Nov 26 08:30 Personal Income Oct 0.4% 0.2% Moderate
W
Nov 26 08:30 Personal Spending Oct 0.3% –0.2% HIGH
W
Nov 26 08:30 PCE Prices – Core Oct 0.1% 0.1% HIGH
W
Nov 26 09:45 Chicago PMI Nov 63.0 66.2 HIGH
W
Nov 26 09:55 U. of Michigan Consumer Sentiment – Final Nov 89.9 89.4 Moderate
W
Nov 26 10:00 New Home Sales Oct 469K 467K Moderate
W
Nov 26 10:00 Pending Home Sales Oct 0.8% 0.3% Moderate
W
Nov 26 10:30 Crude Inventories 11/22 NA 2.608M Moderate
>> Federal Reserve Watch
Forecasting Federal Reserve policy changes in coming months... Last Wednesday's FOMC Minutes from the Fed's October meeting said, "...it likely will be appropriate to maintain the 0% to 1/4% target range for the federal funds rate for a considerable time." Note: In the lower chart, a 1% probability of change is a 99% certainty the rate will stay the same.
Current Fed Funds Rate: 0%–0.25%
After FOMC meeting on: Consensus
Dec 17 0%–0.25%
Jan 28 0%–0.25%
Mar 18 0%–0.25%
Probability of change from current policy:
After FOMC meeting on: Consensus
Dec 17 <1%
Jan 28 <1%
Mar 18 <1%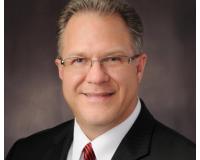 Author:
Ralph and Karen Chiodo
Phone:
610-517-4117
Dated:
November 24th 2014
Views:
651
About Ralph and Karen: THE CHIODO TEAM - Ralph Chiodo Broker / Owner 610-792-4800 x 111 K...