Inside Lending Newsletter December
For the week of December 1, 2014 – Vol. 12, Issue 48
>> Market Update
QUOTE OF THE WEEK... "Change before you have to."--Jack Welch, retired American business executive and author
INFO THAT HITS US WHERE WE LIVE... GE's former CEO is basically saying it pays to anticipate the changing needs of your business, and that's always a good idea in real estate. Those who are dealing well with change have no doubt benefited from October's 0.7% rise in New Home Sales, now at a 458,000 annual rate. This figure was a little lower than expected, but these sales are still up 1.8% over a year ago and are tied with last May as the highest level since mid-2008. New home sales are certainly below where they should be now in the recovery, but there has been a slight shift by buyers to multi-family homes (urban condos), not counted in the report.
The National Association of Realtors (NAR) reported a tiny decline in their Pending Home Sales index for October. But this measure of contracts on existing homes is 2.2% ahead of where it was a year ago, above year-over-year levels for the second month in a row. The NAR's chief economist commented, "Despite October's modest decline, contract signings have remained at a healthy pace now for six straight months." That may be because monthly median price growth is averaging 5.8% this year, versus 11.5% in 2013. The NAR economist sees this as, "...a healthier pace that has kept affordability in check...while giving more previously stuck homeowners...the ability to sell."
BUSINESS TIP OF THE WEEK... Qualify prospects in a 10-minute phone call before wasting an hour in a face-to-face meeting. Remember, not every prospect will lead to a mutually beneficial relationship.
>> Review of Last Week
OPEC DELIVERS A TURKEY... The Organization of Petroleum Exporting Countries (OPEC) met on Thursday and did nothing to trim current production in order to halt the drop in oil prices. This turkey of a decision on Thanksgiving saw a barrel of crude fall more than $6, to its lowest point in more than 4 1/2 years. Friday, in sympathy, energy stocks dove. But other global developments pleased investors, sending the Dow to another record close. Specifically, the People's Bank of China announced a rate cut, while a growing number of financial players expect the European Central Bank to begin sovereign asset purchases soon, to boost those economies.
U.S. economic data wasn't too inspiring. The Chicago PMI measure of manufacturing sentiment in the key Midwest region dipped in November, but was still quite high at 60.8. Other reads that missed estimates included Consumer Confidence, Durable Goods Orders excluding transportation, Personal Income and Spending, and New Home Sales. The one bright spot was the GDP – 2nd Estimate, which showed the economy growing in Q3 at 3.9%, better than the expected 3.2%. Unfortunately, initial weekly jobless claims increased by 21,000, although continuing claims fell 17,000, to 2.316 million, their lowest level since December 9, 2000!
The week ended with the Dow up 0.1%, to 17828; the S&P 500 up 0.2%, to 2068; and the Nasdaq up 1.7%, to 4792.
Record low yields in European bonds moved investor money into the U.S. market. Treasuries gained all week, stretching their winning streak to six days in a row. The 30YR FNMA 4.0% bond we watch finished the week up .12, at $106.27. The latest Freddie Mac Primary Mortgage Market Survey found national average mortgage rates little changed from the week before. Rates are staying nicely below where they were a year ago. Remember, mortgage rates can be extremely volatile, so check with your mortgage professional for up to the minute information.
DID YOU KNOW?... For November, the Dow and the S&P 500 were each up 2.5%, while the Nasdaq gained 3.5%.
>> This Week's Forecast
MANUFACTURING GROWS SLOWER, SERVICES FASTER, JOBS UP A BIT... The ISM Index is expected to show the manufacturing sector growing a little more slowly in November, although expanding nonetheless. But ISM Services should gain at a slightly better pace for the month. These are nice signs of a slowly recovering economy, but the gauge that matters most is jobs, so Friday's November Employment Report will be the week's prime focus. A moderate gain of over 200,000 new Nonfarm Payrolls is predicted, which won't be enough to lower the Unemployment Rate.
>> The Week's Economic Indicator Calendar
Weaker than expected economic data tends to send bond prices up and interest rates down, while positive data points to lower bond prices and rising loan rates.
Economic Calendar for the Week of Dec 1 – Dec 5
Date Time (ET) Release For Consensus Prior Impact
M
Dec 1 10:00 ISM Index Nov 58.0 59.0 HIGH
W
Dec 3 08:30 Productivity – Revised Q3 2.2% 2.0% Moderate
W
Dec 3 08:30 Unit Labor Costs – Rev. Q3 0.3% 0.3% Moderate
W
Dec 3 10:00 ISM Services Nov 57.5 57.1 Moderate
W
Dec 3 10:30 Crude Inventories 11/29 NA 1.946M Moderate
W
Dec 3 14:00 Fed's Beige Book Dec NA NA Moderate
Th
Dec 4 08:30 Initial Unemployment Claims 11/29 292K 313K Moderate
Th
Dec 4 08:30 Continuing Unemployment Claims 11/22 2.350M 2.316M Moderate
F
Dec 5 08:30 Average Workweek Nov 34.6 34.6 HIGH
F
Dec 5 08:30 Hourly Earnings Nov 0.2% 0.1% HIGH
F
Dec 5 08:30 Nonfarm Payrolls Nov 225K 214K HIGH
F
Dec 5 08:30 Unemployment Rate Nov 5.8% 5.8% HIGH
F
Dec 5 08:30 Trade Balance Oct –$42.0B –$43.0B Moderate
>> Federal Reserve Watch
Forecasting Federal Reserve policy changes in coming months... Although economists expect the central bank to start raising the Fed Funds Rate sometime in 2015, most feel a hike won't come before the middle of the year. Note: In the lower chart, a 1% probability of change is a 99% certainty the rate will stay the same.
Current Fed Funds Rate: 0%–0.25%
After FOMC meeting on: Consensus
Dec 17 0%–0.25%
Jan 28 0%–0.25%
Mar 18 0%–0.25%
Probability of change from current policy:
After FOMC meeting on: Consensus
Dec 17 <1%
Jan 28 <1%
Mar 18 <1%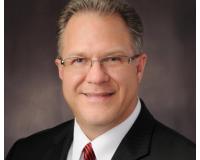 Author:
Ralph and Karen Chiodo
Phone:
610-517-4117
Dated:
December 1st 2014
Views:
809
About Ralph and Karen: THE CHIODO TEAM - Ralph Chiodo Broker / Owner 610-792-4800 x 111 K...