Jun 27 2015 11668 1
Carole VanSickle|June 23, 2015|3 Comments
The U.S. government dropped the hammer repeatedly and to great profit on mega banks and other giant lenders in the wake of the foreclosure crisis, generating billions of dollars in settlement monies for the U.S. Treasury and other parts of the federal government. State governments jumped in on the action as well via the National Foreclosure Settlement, which netted 49 of the 50 states more than $26 billion in money and programs to help "abused homeowners" and, in the process, line attorneys generals' coffers. Now that the feds have Quicken Loans in their sights, however, things are going to get a little more difficult. The third-largest mortgage lender in the U.S. says it did nothing wrong prior to the housing crash and it's not taking federal accusations of fraudulent origination activity lying down[1].
The lender not only promptly and vehemently denied accusations that it submitted ineligible mortgages for insurance by the Federal Housing Administration (FHA), it filed its own lawsuit against the federal government. Quicken Loans, which is privately held and controlled by Dan Gilbert, owner of the Cleveland Cavaliers, accused the government of attempting to "illegally pressure the company into a large settlement" by cherry-picking 55 FHA-insured loans out of the nearly 250,000 that the lender has made since 2007. Company CEO Bill Emerson said that the government lawsuit is "mind-boggling to me" because it will have a negative effect on middle-class borrowers' ability to get mortgage funding since most of the mega banks are stepping away from "marginal borrowers and first-time homebuyers" thanks to previous federal actions[2].
Quicken revealed recently that federal prosecutors are demanding a "nine-figure settlement" in order to resolve the lawsuit. The government responded that this number is only fair since it has allegedly paid more than $500 million in insurance claims on defaulted mortgages endorsed by Quicken. Do you think that Quicken, which has won the J.D. Power award for customer satisfaction in the mortgage business for the past five years, has a shot against the feds?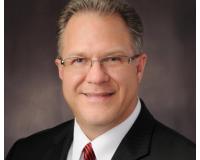 Author:
Ralph and Karen Chiodo
Phone:
610-517-4117
Dated:
June 27th 2015
Views:
331
About Ralph and Karen: THE CHIODO TEAM - Ralph Chiodo Broker / Owner 610-792-4800 x 111 K...