Local Gastro Experience Not To Miss
Last weekend on a whim, we decided to venture out to a quaint local restaurant recommended by many to us, but one we never had checked out . What a find!! Where has this been and why did we not know about it until now! This was no ordinary dining experience. It was a quiet night that night, most likely due to all the home high school football games. We were greeted by the nicest and most welcoming host/ server Denise who sat us and explained the menu to us . The restaurant is a BYOB and she quickly got us started by opening our wine . The place was decorated casually with lights, candles and some clever knick knacks etc. We found that the name of the restaurant was inspired by the chef's favorite short story " The Green Door" written by O Henry, thus the green front door and green interior doors. Frank, the chef was in full view from the dining room and popped his head out from time to time to converse with us and the others there that night, often joking and laughing with the regulars that were there. The mood was casual and not rushed. On a Friday night after a long work week , this was very welcomed. We started with the cheeseboard for an appetizer which featured several different types of cheeses from a shop in Skippack, along with fresh crostini bread , mango paste, figs ( who knew i liked figs!) , honey and walnuts and champagne grapes. This paired with our wine was the perfect start to our night of culinary experiences to come. Once we had our fill of this "starter" , we heard the stove firing up and our next course being started.. spicy mussels... the flavors were unbelievable and I believe i heard Ralph say something about not eating all of them to save room for the dinner and yet, at the end, they were completely devoured. For dinner there were several fish entrees all very different and varied... I could not decide and Denise offered to let the chef decide for me based on what he felt would be the best that night. He surprised me by choosing the Red Snapper with rosemary, carmelized onions and a tuscan cous cous. I had money that he would choose the scallops . Oh MY!! This had to be the tastiest and most delectable fish i have ever eaten , ever. The flavors melded together perfectly with the snapper and was the perfect proportion size. At the end i felt satisfied but not overly full. We even managed to sneak in a dessert to share to finish off the night. From start to finish , the food , the atmosphere and the people there made this one of the most enjoyable and relaxing food experiences we have had. Frank took time at the end of the evening to come out and chat with us while he prepped food for the next nights dinner. Please make sure to go try this hidden gem of a place and support a local buisness with a chef that truly cooks with a passion and has created an environment like that of eating at his very own home. Henry's Cafe and Fine Groceries is located in Pottstown at 20 S Charlotte Street.. Make sure to bring your own beverage, cash to pay and plenty of time so that you too can relax and truly relish the entire experience.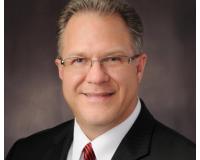 Author:
Ralph and Karen Chiodo
Phone:
610-517-4117
Dated:
September 17th 2014
Views:
688
About Ralph and Karen: THE CHIODO TEAM - Ralph Chiodo Broker / Owner 610-792-4800 x 111 K...