Market Update April 25 2016
>> Market Update
QUOTE OF THE WEEK..."Only the mediocre are always at their best." --Jean Giraudoux, French dramatist

INFO THAT HITS US WHERE WE LIVE ... Housing starts certainly were not at their best in March, dropping 8.8% for the month, to a 1.089 million annual rate. But you could hardly call their performance mediocre in the past year, as starts are up a solid 14.2% during that time. Single family starts are even stronger, up 22.6% versus a year ago, and the 12-month moving average of overall starts is at its highest level since 2008. New building permits likewise weren't at their best in March, dipping 7.7% overall, to a 1.086 million annual rate. Yet single-family building permits are 13.2% ahead of where they were a year ago.

The National Association of Home Builders (NAHB) confidence index, at 58 in April, showed the majority of builders see favorable market conditions. Existing home sales did well in March, up 5.1%, to a 5.33 million annual rate. The months' supply rose to 4.5 months, due to a 5.9% increase in inventories. Still,supply remains tight and demand is getting stronger, as existing homes were on the market an average of only 47 days in March, down from 59 days in February. A real estate information company reported sellers in March saw an average 17% gain over their original purchase price, the highest increase since December 2007.

BUSINESS TIP OF THE WEEK... Let your two ears and one mouth remind you to listen twice as often as you speak. Clients want to be heard--and understood. Make sure of that by paraphrasing their words back to them.
>> Review of Last Week
GOOD NEWS, BAD NEWS... Just like the housing market, the stock market delivered a week of good news and bad news. The good news was the broadly-based S&P 500 hit a new high for the year on its way to notching its second weekly gain in a row. Also good, the blue-chip Dow edged higher for the week. But the Nasdaq underperformed, off 0.6% last week, following some disappointing first quarter corporate earnings reports from a couple of tech giants. Wall Street was witnessing its first heavy batch of Q1 earnings and the results were mixed. Sadly, many good reports were only good because theybeat lowered expectations.

In addition to the up and down housing numbers, investors could contemplate similarly bifurcated economic data. The downward branch of it saw April's Philadelphia Fed Index unexpectedly plunging into negative territory. This indicated a contraction in manufacturing activity for that region. The positive branch of the economic reports included the Conference Board's Leading Economic Index (LEI), up 0.2% in March, which they said "still points to slow, although not slowing, growth in the coming quarters." Whoopee. More solace could be taken from weekly Initial Unemployment Claims landing below 250,000.

The week ended with the Dow UP 0.6%, to 18004; the S&P 500 UP 0.5%,to 2092; but the Nasdaq down 0.6%, to 4906.

Things were copacetic enough in the stock market to keep safe haven buyers away from bonds. This sent Treasuries lower, as well as the 30YR FNMA 4.0% bond we watch, which finished the week down .19, at $106.61. Freddie Mac's Primary Mortgage Market Survey for the week ending April 21 reported national average 30-year fixed mortgage rates are staying near their low mark for 2016 for the start of the spring home buying season. Remember, mortgage rates can be extremely volatile, so check with your mortgage professional for up to the minute information.

DID YOU KNOW?...Americans have made real estate their top pick as the "best long-term investment" for the last two years and it recently increased its lead over other investment choices, such as stocks, mutual funds and bonds.
>> This Week's Forecast
NEW AND PENDING HOME SALES UP, GDP AND INFLATION WEAK, FED QUIET... Analysts are predicting small gains for both New Home Sales and Pending Home Sales in March. But the U.S. economy is forecast to show less than 1% annual growth in Q1 by the GDP-Advanced reading, and just over a half a percent by the GDP Deflator measure which discounts inflation, also weak according to Core PCE Prices. The FOMC Rate Decision is expected to keep rates untouched. The policy statement will no doubt be scrutinized.
>> The Week's Economic Indicator Calendar
Weaker than expected economic data tends to send bond prices up and interest rates down, while positive data points to lower bond prices and rising loan rates.

Economic Calendar for the Week of Apr 25 – Apr 29
Date

Time (ET)

Release

For

Consensus

Prior

Impact

M
Apr 25

10:00

New Home Sales

Mar

521K

512K

HIGH

Tu
Apr 26

08:30

Durable Goods Orders

Mar

1.7%

-2.8%

Moderate

Tu
Apr 26

10:00

Consumer Confidence

Apr

96.5

96.2

Moderate

W
Apr 27

10:00

Pending Home Sales

Mar

0.3%

3.5%

Moderate

W
Apr 27

10:30

Crude Inventories

4/23

NA

2.08M

Moderate

W
Apr 27

14:00

FOMC Rate Decision

4/27

0.25-0.50%

0.25-0.50%

HIGH

Th
Apr 28

08:30

Initial Unemployment Claims

4/23

259K

247K

Moderate

Th
Apr 28

08:30

ContinuingUnemployment Claims

4/16

NA

2.137M

Moderate

Th
Apr 28

08:30

GDP-Advanced

Q1

0.9%

1.4%

Moderate

Th
Apr 28

08:30

GDP Deflator-Advanced

Q1

0.6%

0.9%

Moderate

F
Apr 29

08:30

Employment Cost Index

Q1

0.6%

0.6%

HIGH

F
Apr 29

08:30

Personal Income

Mar

0.3%

0.2%

Moderate

F
Apr 29

08:30

Personal Spending

Mar

0.2%

0.1%

HIGH

F
Apr 29

08:30

Core PCE Prices

Mar

0.1%

0.1%

HIGH

F
Apr 29

09:45

Chicago PMI

Apr

53.3

53.6

HIGH

F
Apr 29

10:00

U. of Michigan Consumer Sentiment-Final

Apr

90.0

89.7

Moderate
>> Federal Reserve Watch
Forecasting Federal Reserve policy changes in coming months... Any economist who thinks the Fed will raise rates at this week's meeting has very little company. A rate hike is expected in the second half of the year, but well past the midpoint. Note: In the lower chart, a2% probability of change is a 98%certainty the rate will stay the same.
Current Fed Funds Rate: 0.25%-0.5%
| | |
| --- | --- |
| After FOMC meeting on: | Consensus |
| Apr 27 | 0.25%-0.50% |
| Jun 15 | 0.25%-0.50% |
| Jul 27 | 0.25%-0.50% |

Probability of change from current policy:
| | |
| --- | --- |
| After FOMC meeting on: | Consensus |
| Apr 27 | 2% |
| Jun 15 | 21% |
| Jul 27 | 36% |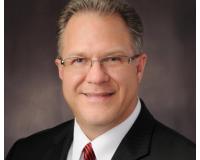 Author:
Ralph and Karen Chiodo
Phone:
610-517-4117
Dated:
April 25th 2016
Views:
477
About Ralph and Karen: THE CHIODO TEAM - Ralph Chiodo Broker / Owner 610-792-4800 x 111 K...