Market Update April 6
For the week of April 6, 2015 – Vol. 13, Issue 14>> Market UpdateQUOTE OF THE WEEK... "Never, never, never give up."--Winston Churchill, British statesman
INFO THAT HITS US WHERE WE LIVE... We who work in the housing market firmly agree with the famous Prime Minister's sentiment. Last week saw more evidence of the success persistence brings, as Pending Home Sales went up 3.1% in February, swelling to their highest level since June 2013. This follows the record high they set in January and puts them 12% above February 2014. This measure of contracts signed on existing homes has delivered year-over-year gains for six months in a row and has shown an above average level of activity for ten months running. It's a great start to the spring home buying season.The National Association of Realtors (NAR) chief economist felt pending sales gains were "driven by a steadily-improving labor market, [low] mortgage rates, and... renters looking to hedge against increasing rents." The Mortgage Bankers Association (MBA) reported purchase applications up 6% in their Mortgage Applications Survey for the week ending March 27. The MBA's VP of Research and Economics said these gains were "signaling that households are finally ready to begin the home buying season." The closely watched Case-Shiller national home price index went up 0.6% in January, putting it 4.5% ahead of a year ago, with all 20 major metros up in the past year.
BUSINESS TIP OF THE WEEK... Want to make a dramatic improvement in your business? Set a big, bold goal. Realistic goals let you keep doing things the way you've always done them.
>> Review of Last WeekSTOCKS UP AND DOWN, THEN PAYROLLS STUN... In four days of trading before the markets closed for Good Friday, the Dow and the S&P 500 indexes finished modestly up, while the Nasdaq ticked down. This was due to the now familiar mix of economic data. But then the U.S. Labor Department, open on Friday, delivered a jobs report that bombed big time. The economy added a scant 126,000 Nonfarm Payrolls in March, missing forecasts by a long shot with the weakest jobs gain since December 2013. In addition, February's payroll number was revised down by 31,000 and January's by 38,000. The 62.7% labor force participation rate was near a 37-year low.The report did have its good parts. The Unemployment Rate held at 5.5% and Hourly Earnings went up 0.3%, following a 0.1% gain the month before. Weekly Initial Unemployment Claims dropped 20,000, to 268,000, a level last seen 15 years ago. The Trade Deficit shrank 17% in February, but exports fell too. Earlier in the week, February Personal Income gained more than forecast, but Personal Spending rose less than expected, no doubt due to much of the country's harsh winter weather. Inflation, measured by Core PCE Prices, remained within the Fed's target range. The March ISM Index dipped, but still showed manufacturing growth.The week ended with the Dow UP 0.3%, to 17763; the S&P 500 UP 0.3%, to 2067; and the Nasdaq down 0.1%, to 4887.Bonds posted gains, thanks to continued uncertainty about the recovery fueled by data such as Friday's huge payrolls miss. The 30YR FNMA 4.0% bond we watch finished the week UP .79, at $107.02. For the week ending April 2, Freddie Mac's Primary Mortgage Market Survey reported that national average fixed mortgage rates hardly budged. This kept them pretty much where they were at the start of the year. Remember, mortgage rates can be extremely volatile, so check with your mortgage professional for up to the minute information. DID YOU KNOW?... After the jobs report came out Friday at 8:30 a.m. ET, U.S. stock-index futures fell sharply in a holiday-shortened trading session that closed at 9:15 a.m. This points to a stock sell-off today. >> This Week's Forecast SERVICES OK, JOBLESS CLAIMS UP, SEE WHAT THE FED SAID... The ISM Services index should hold in March, maintaining reasonable growth in the sector with the vast majority of U.S. jobs. Unfortunately, Initial Unemployment Claims are forecast up. The week's economic data will be sparse, but that gives everyone more time to study the FOMC Minutes from the Fed's last confab. The goal will be to glean when the central bank will begin to hike the Funds Rate, which more economists now see happening later in the year.>> The Week's Economic Indicator CalendarWeaker than expected economic data tends to send bond prices up and interest rates down, while positive data points to lower bond prices and rising loan rates. Economic Calendar for the Week of Apr 6 – Apr 10 DateTime (ET)ReleaseForConsensusPriorImpactMApr 610:00ISM ServicesMar56.956.9ModerateWApr 810:30Crude Inventories4/4NA4.766MModerateWApr 814:00FOMC Minutes3/18NANAHIGHThApr 908:30Initial Unemployment Claims4/4287K268KModerateThApr 9 08:30Continuing Unemployment Claims3/282.407M2.325MModerateFApr 1014:00Federal BudgetMarNA–$36.9BModerate >> Federal Reserve Watch Forecasting Federal Reserve policy changes in coming months... As time passes, fewer economists feel the Fed will begin raising the Funds Rate at midyear. More of them see the central bank putting off a rate hike until well into the second half of 2015. Note: In the lower chart, a 3% probability of change is a 97% certainty the rate will stay the same.Current Fed Funds Rate: 0%–0.25%After FOMC meeting on:Consensus Apr 290%–0.25%Jun 170%–0.25%Jul 290%–0.25%Probability of change from current policy:After FOMC meeting on:Consensus Apr 29 0%Jun 17 6%Jul 29 19%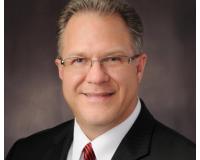 Author:
Ralph and Karen Chiodo
Phone:
610-517-4117
Dated:
April 6th 2015
Views:
305
About Ralph and Karen: THE CHIODO TEAM - Ralph Chiodo Broker / Owner 610-792-4800 x 111 K...