Market Update August 15 2016
QUOTE OF THE WEEK... "The way I see it, if you want the rainbow, you gotta put up with the rain." --Dolly Parton, American singer, songwriter, producer, actress and businesswoman
INFO THAT HITS US WHERE WE LIVE... Analysts felt a few rain drops when the Census Bureau announced the homeownership rate fell to 62.9% in Q2, a level not seen in half a century. Explanations for this began with the growing amount of student loan debt. Yet the chairman of the Council of Economic Advisors says this debt is high because there are many more borrowers, and more than 40% of them owe less than $10,000. So it must be affordability. But a house price index that adjusts for the impact of income and interest rate changes on consumer buying power reveals homes are 40% less costly that at the housing peak. Let's hear it for low mortgage rates!Actually, the homeownership rate is low because there are so many more renters. Since the start of the recession, there are 8.4 million new rental households, a 22% jump, but only 2% fewer owner occupied households. So homeownership fell because of the added renters, many of them millennials right out of college. And when millennials do go for home ownership, since they're the biggest demographic group in our history, it should spur quite a housing boom. The latest research from Fannie Mae already shows that as millennials get older, they're increasing homeownership rates faster than in previous years. Rainbow on the way?
BUSINESS TIP OF THE WEEK... We spend an average 28% of our time at work dealing with emails, almost a day and a half per week. Tackle emails efficiently, just twice a day, and you'll recover some serious time for your business.
>> Review of Last Week STOCKS SET RECORD, THEN STALL... Thursday, all three major stock market indexes closed at new record highs, the first time that's happened since 1999. In the interim, we've seen the dot-com bubble burst, plus the Great Recession we're still recovering from, so Thursday's triple record was a welcome development. Unfortunately, Friday saw weak July Retail Sales (flat overall, down 0.3% excluding auto sales), and the Producer Price Index down 0.4%, indicating dreaded wholesale price deflation. These pulled the Dow and the S&P 500 down from their records, though they ended ahead for the week, while the Nasdaq had no trouble closing at another all-time high. Offsetting Friday's bad data were some good reports. University of Michigan Consumer Sentiment registered an uptick in August from its not bad reading in July. In addition, Business Inventories grew a better-than-expected 0.2% in June showing a slightly more positive outlook in the world of commerce. Even oil prices strengthened, with West Texas crude settling north of $44 a barrel. But we keep getting evidence all is still not well with the U.S. economy. Productivity declined at a 0.5% annual rate in Q2 and Continuing Unemployment Claims went up by 14,000, though Initial Unemployment Claims dipped by 1,000, staying under 300,000 for the 75th week in a row.The week ended with the Dow UP 0.2%, to 18576; the S&P 500 UP 0.1%, to 2184; and the Nasdaq UP 0.2%, to 5233. In the bond market, Treasuries traded higher on Friday's weak data, then backed off. The 30YR FNMA 4.0% bond we watch finished the week down .22, at $106.92. For the week ending August 11, Freddie Mac's Primary Mortgage Market Survey reported national average 30-year fixed mortgage rates little changed from the week before. They're still near historical lows, well under where they were a year ago. Remember, mortgage rates can be extremely volatile, so check with your mortgage professional for up-to-the-minute information.DID YOU KNOW?... About 58% of smartphone users don't go an hour without checking their devices, 68% if you just count millennials. And 19% of the U.S. population goes online only on a smartphone, having no home Internet access.
>> This Week's Forecast HOME BUILDING CARRIES ON, INFLATION QUIET, FED INSIGHTS... Like the Queen of England, U.S. home building is expected to keep calm and carry on in July, with Housing Starts down a tad but Building Permits unchanged, both nicely above the one million unit threshold. Inflation should be low, measured by the Consumer Price Index (CPI) and Core CPI (excluding volatile food and energy prices). This is not the level of inflation the Fed wants to see in order to raise interest rates. We may get some insight on this Wednesday in the FOMC Minutes from the Fed's last meeting.>> The Week's Economic Indicator Calendar Weaker than expected economic data tends to send bond prices up and interest rates down, while positive data points to lower bond prices and rising loan rates.
Economic Calendar for the Week of Aug 15 – Aug 19 DateTime (ET) ReleaseForConsensusPriorImpactMAug 1508:30NY Empire Manufacturing IndexAug4.00.55ModerateTuAug 1608:30Housing StartsJul1.167M1.189MModerateTuAug 1608:30Building PermitsJul1.153M1.153MModerateTuAug 1608:30Consumer Price Index (CPI)Jul0.0%0.2%HIGHTuAug 1608:30Core CPIJul0.2%0.2%HIGHTuAug 1609:15Industrial ProductionJul0.3%0.6%ModerateTuAug 1609:15Capacity UtilizationJul75.7%75.4%ModerateWAug 1710:30Crude Inventories8/13NA1.055MModerateWAug 1714:00FOMC Minutes7/27NANAHIGHThAug 1808:30Initial Unemployment Claims8/13265K266KModerateThAug 1808:30Continuing Unemployment Claims8/6NA2.155MModerateThAug 1808:30Philadelphia Fed IndexAug0.5-2.9HIGHThAug 1810:00Leading Economic Indicators (LEI)Jul0.4%0.3%Moderate >> Federal Reserve Watch Forecasting Federal Reserve policy changes in coming months... A few more economists think the Fed will dial up a rate hike in December, but the majority still says no. Note: In the lower chart, a 9% probability of change is a 91% certainty the rate will stay the same. Current Fed Funds Rate: 0.25%-0.5% After FOMC meeting on: Consensus Sep 210.25%-0.5%Nov 20.25%-0.5%Dec 140.25%-0.5%Probability of change from current policy: After FOMC meeting on: Consensus Sep 21 9% Nov 2 11% Dec 14 45%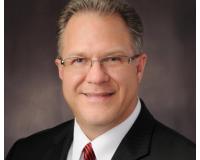 Author:
Ralph and Karen Chiodo
Phone:
610-517-4117
Dated:
August 15th 2016
Views:
121
About Ralph and Karen: THE CHIODO TEAM - Ralph Chiodo Broker / Owner 610-792-4800 x 111 K...