Market Update August 2014
>> Market Update
QUOTE OF THE WEEK... "Losers have goals. Winners have systems." --Scott Adams, American creator of the Dilbert comic strip and nonfiction author
INFO THAT HITS US WHERE WE LIVE... Real estate professionals better have their systems in place to take advantage of the opportunities Freddie Mac sees going forward. Their latest U.S. Economic and Housing Market Outlook notes that the labor market has picked up steam, adding an average 230,000 net new jobs the first seven months of the year. Yet homes remain affordable, with the monthly mortgage payment-to-rent ratio near the lowest it's been in more than 35 years. They see economic growth averaging 3.3% in 2015 and an unemployment rate that gradually drops.
Freddie Mac's chief economist sums it up: "The economic growth and labor market gains we saw in the second quarter of this year are projected to continue, strengthening household formations and the housing sector. A recovering housing sector will sustain the rally in homebuilding.... Increased construction activity will further accelerate the improvement in labor markets and fuel even more household formations and more housing demand. The result is an economy that gradually recovers back towards its potential." For now, we're happy to see mortgage applications for new homes were up 2% in July, according to the Mortgage Bankers Association.
BUSINESS TIP OF THE WEEK... Get comfortable being uncomfortable. The more you embrace discomfort, the bigger your comfort zone becomes, giving you the confidence to overcome larger challenges down the road.
>> Review of Last Week
UPBEAT, EVEN AFTER UKRAINE DIP... Stocks fell Friday after news that Ukrainian forces destroyed part of a Russian military unit on Ukraine soil. Even though many investors got out of riskier equities and into Treasuries, bargain hunters pushed stock prices back up enough for all three major indexes to post weekly gains. So why does the mood on Wall Street remain upbeat, even as geopolitical pressures grow? Two reasons. Corporate profits are increasing, with Q2 earnings coming in better than expected. Plus, positive signs keep appearing of a steady, if painfully slow, economic recovery.
Leading those positive signs was a nice rise in July Industrial Production, largely the result of a big jump in auto output. Wholesale prices also edged ahead for the second straight month, as measured by the Producer Price Index (PPI). But the gain was modest, like other recent inflation gauges that show price hikes are staying within the Fed's target range. These days, there's always a flip side to any economic good news. Last week that included flat July Retail Sales, and misses for both NY Empire Manufacturing and the preliminary August read on Michigan Consumer Sentiment, dipping to its lowest level since November.
The week ended with the Dow up 0.5%, to 16663; the S&P 500 up 1.2%, at 1955; and the Nasdaq up 2.2%, to 4465.
The geopolitical issues, plus concerns about economic growth outside the U.S., pushed bond prices up and yields lower as investors sought safety. The 30YR FNMA 4.0% bond we watch finished the week up .04, at $105.27. Freddie Mac's Primary Mortgage Market Survey for the week ended August 14 showed national average fixed mortgage rates followed bond yields lower. They are now at or near 2014 lows and well below rates of a year ago. Remember, mortgage rates can be extremely volatile, so check with your mortgage professional for up to the minute information.
DID YOU KNOW?... The highest price per square foot of any property on the market today is $22,677, for a four bedroom home in Hong Kong listed at nearly $106 million.
>> This Week's Forecast
INFLATION HOLDS, HOUSING STARTS UP, EXISTING HOME SALES OFF... Another week with just about everything in it. Inflation should stay in check according to the Consumer Price Index (CPI) and Core CPI, excluding volatile food and energy prices. For July, Housing Starts and Building Permits are forecast up, but Existing Home Sales down. The Philly Fed Index of manufacturing should also head south, but analysts may be too busy dissecting the FOMC Minutes to notice. They'll comb these notes from the Fed's last meeting for any insights on interest rates and our economic future.
>> The Week's Economic Indicator Calendar
Weaker than expected economic data tends to send bond prices up and interest rates down, while positive data points to lower bond prices and rising loan rates.
Economic Calendar for the Week of Aug 18 – Aug 22
Date Time (ET) Release For Consensus Prior Impact
Tu
Aug 19 08:30 Consumer Price Index (CPI) Jul 0.1% 0.3% HIGH
Tu
Aug 19 08:30 Core CPI Jul 0.1% 0.1% HIGH
Tu
Aug 19 08:30 Housing Starts Jul 964K 893K Moderate
Tu
Aug 19 08:30 Building Permits Jul 1.001M 963K Moderate
W
Aug 20 10:30 Crude Inventories 8/16 NA 1.401M Moderate
W
Aug 20 14:00 FOMC Minutes 7/30 NA NA HIGH
Th
Aug 21 08:30 Initial Unemployment Claims 8/16 308K 311K Moderate
Th
Aug 21 08:30 Continuing Unemployment Claims 8/9 2.530M 2.544M Moderate
Th
Aug 21 10:00 Existing Home Sales Jul 5.00M 5.04M Moderate
Th
Th
Aug 21 10:00 Leading Economic Indicators (LEI) index Jul 0.7% 0.3% Moderate
>> Federal Reserve Watch
Forecasting Federal Reserve policy changes in coming months... Fed Chair Janet Yellin has indicated the Funds Rate should stay where it is well into next year, and economic forecasters are taking her at her word. Note: In the lower chart, a 1% probability of change is a 99% certainty the rate will stay the same.
Current Fed Funds Rate: 0%–0.25%
After FOMC meeting on: Consensus
Sep 17 0%–0.25%
Oct 29 0%–0.25%
Dec 17 0%–0.25%
Probability of change from current policy:
After FOMC meeting on: Consensus
Sep 17 <1%
Oct 29 <1%
Dec 17 <1%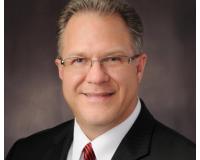 Author:
Ralph and Karen Chiodo
Phone:
610-517-4117
Dated:
August 18th 2014
Views:
458
About Ralph and Karen: THE CHIODO TEAM - Ralph Chiodo Broker / Owner 610-792-4800 x 111 K...