Market Update August 25 2014
QUOTE OF THE WEEK... "It's not about how good you are, it's about how good you want to be." --Nicole Jacek, German award-winning graphic designer
INFO THAT HITS US WHERE WE LIVE... We all want to be the best and help make the housing market the best it can be. Housing took a big step ahead in July as Housing Starts blasted ahead 15.7% to an annual rate just over one million units. Starts are now up 21.7% over a year ago, with strong gains in the past year for both single family starts, up 10.1%, and multi-family, up 44.7%. New Building Permits zoomed up a nice 8.1% in July, also to a just over one million annual rate. Versus a year ago, single-family permits are up almost 4%, multi-family up just over 14%.
Monthly Housing Starts can be volatile, so let's look at the 12-month moving average. It's at its highest level since October 2008. Also nice to see, the total number of homes under construction (but not finished) is up 2.9% in July and up 22.8% from a year ago. No wonder the National Association of Home Builders confidence index is up two points in August, to its best read since January. More good news came with Existing Home Sales up 2.4% in July to a solid 5.15 million unit annual rate. Best of all, inventories have been growing for 7 months now and are 5.8% higher than a year ago.
BUSINESS TIP OF THE WEEK... No matter what you're doing, from running a race to building a business, make it all or nothing. Give everything you've got to everything you do.
>> Review of Last Week
SUMMER FUN... All three major stock indexes had fun, scoring three weekly gains in a row, with the broadly based S&P 500 hitting a record close on Thursday that it couldn't quite hold onto. The dip on Friday occurred on the slowest trading day this year, as Ukraine-Russia concerns put a damper on the party. But investors remained upbeat since quarterly corporate earnings came in mostly strong and the FOMC Minutes from the Fed's last meeting reiterated that the Funds Rate should stay where it is "for a considerable time after the asset purchase program ends" which hasn't happened yet.
Wall Street types also found plenty of hope for a continuation of this slow recovery in the week's economic data. Housing Starts and Building Permits both boomed in July, while Existing Home Sales hit their fastest pace of the year that month. The
Philadelphia
Fed index of manufacturing sentiment in that region shot up in August to its highest level since March 2011. More signs of a gradual improvement in the labor market continued last week, with Initial Unemployment Claims dropping by 14,000, to 298,000, while Continuing Claims declined by 49,000, to 2.50 million.
The week ended with the Dow up 2.0%, to 17001; the S&P 500 up 1.7%, at 1988; and the Nasdaq up 1.6%, to 4539.
Investors flocked to surging stocks all week, although Russian activities in Ukraine sparked a safe-haven bid on Friday, which evaporated when cooler Slavic heads prevailed. The 30YR FNMA 4.0% bond we watch finished the week down .02, at $105.25. For the week ending August 21, Freddie Mac's Primary Mortgage Market Survey reported national average fixed mortgage rates lower overall, with the national average 30-year fixed rate hitting a low for 2014. Remember, mortgage rates can be extremely volatile, so check with your mortgage professional for up to the minute information.
DID YOU KNOW?... The oldest surviving houses are in Turkey, in a Neolithic settlement built around 7500 B.C. People entered these mud-brick homes through a hole in the ceiling that also provided ventilation for the fires within.
>> This Week's Forecast
NEW AND PENDING HOME SALES UP, PERSONAL SPENDING AND INFLATION BENIGN... This week should report both New Home Sales and Pending Home Sales up a bit in July. Friday's Personal Spending is forecast to show consumers are putting a tad more into the economy, although less than last month. At least inflation is predicted to move up only a small amount as measured by Core PCE Prices.
Other meaningful reports will be the GDP 2nd Estimate for Q2, expected to hold at 4.0%. Despite this nice economic growth, Consumer Confidence is forecast to slip, though Michigan Consumer Sentiment should edge up.
>> The Week's Economic Indicator Calendar
Weaker than expected economic data tends to send bond prices up and interest rates down, while positive data points to lower bond prices and rising loan rates.
Economic Calendar for the Week of Aug 25 – Aug 29
Date Time (ET) Release For Consensus Prior Impact
M
Aug 25 10:00 New Home Sales Jul 427K 406K Moderate
Tu
Aug 26 08:30 Durable Goods Orders Jul 7.0% 1.7% Moderate
Tu
Aug 26 10:00 Consumer Confidence Aug 88.3 90.9 Moderate
W
Aug 27 10:30 Crude Inventories 8/23 NA –4.474M Moderate
Th
Aug 28 08:30 Initial Unemployment Claims 8/23 302K 298K Moderate
Th
Aug 28 08:30 Continuing Unemployment Claims 8/16 2.520M 2.500M Moderate
Th
Aug 28 10:00 GDP–2nd Estimate Q2 4.0% 4.0% Moderate
Th
Aug 28 10:00 Pending Home Sales Jul 0.5% –1.1% Moderate
F
Aug 29 08:30 Personal Income Jul 0.3% 0.4% Moderate
F
Aug 29 08:30 Personal Spending Jul 0.1% 0.4% HIGH
F
Aug 29 08:30 Core PCE Prices Jul 0.1% 0.1% HIGH
F
Aug 29 09:45 Chicago PMI Aug 54.8 52.6 HIGH
F
Aug 29 09:55 Univ. of Michigan Consumer Sentiment-Final Aug 80.0 79.2 Moderate
>> Federal Reserve Watch
Forecasting Federal Reserve policy changes in coming months... Friday, at the Fed's annual
Jackson
Hole (Wyoming) Symposium, Chair Janet Yellen said that she doesn't see a rate hike as imminent. We'll take that. Note: In the lower chart, a 1% probability of change is a 99% certainty the rate will stay the same.
Current Fed Funds Rate: 0%–0.25%
After FOMC meeting on: Consensus
Sep 17 0%–0.25%
Oct 29 0%–0.25%
Dec 17 0%–0.25%
Probability of change from current policy:
After FOMC meeting on: Consensus
Sep 17 <1%
Oct 29 <1%
Dec 17 <1%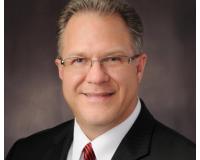 Author:
Ralph and Karen Chiodo
Phone:
610-517-4117
Dated:
August 25th 2014
Views:
418
About Ralph and Karen: THE CHIODO TEAM - Ralph Chiodo Broker / Owner 610-792-4800 x 111 K...