Market Update February 1 2016
QUOTE OF THE WEEK... "As far as I'm concerned, 'whom' is a word that was invented to make everyone sound like a butler." --Calvin Trillin, American writer
INFO THAT HITS US WHERE WE LIVE ... We don't believe they used the word "whom," but the Census Bureau last week served up a very fine New Home Sales report. New single-family home sales shot up 10.8% in December, surging to a 544,000 unit annual rate and they are now up 9.9% over a year ago. Sales gains were registered in all major regions. The fast pace of sales dropped the supply to 5.2 months even with inventories going up by 6,000 units. The net of all this is that 2015 was the best year for new home sales since 2007. This evidence of housing market strength was also supported by the prior week's big jump in existing home sales.Even though individual markets may be experiencing slower recoveries, analysts feel the rising tide of the national data will eventually lift pretty much all local boats. The Case-Shiller home price index was up 0.9% in November and up 5.3% over a year ago, when the annual gain was just 4.6%. The FHFA index of prices for homes bought with conforming mortgages was up 0.5% in November, 5.9% higher than a year ago. Heck, even the Pending Home Sales index of contract signings on existing homes went up a tick in December after a few monthly declines, and there have now been 16 months in a row of year-over-year increases, the latest showing a 4.2% gain over December 2014.
BUSINESS TIP OF THE WEEK... Want to get rid of a lot of that stress? Stop worrying about the results. Just focus on what you're doing right now and make every effort to do the best job you can.
>> Review of Last Week GOOD WEEK, BAD MONTH... Stocks turned up sharply on Friday to achieve weekly gains on the three major market indexes for the second week in a row. However, these past two weeks of volatile moves upward weren't enough to bring the month back into positive territory. Consequently, Wall Street witnessed the worst January performance for the stock market since 2009. Ouch. What sparked the month-end rally was the surprise move by the Bank of Japan to drop their key interest rate into negative territory. Wall Street investors felt this could push the Fed to back off from its stated intention to keep gradually raising interest rates this year. Along with the low interest rate euphoria, Friday's rally was helped by a huge jump in the Chicago PMI. This closely watched measure of factory activity in the Midwest came in at 55.6, indicating solid growth, versus the prior month's 42.9, indicating contraction. But investors clearly ignored the GDP-Advanced reading that revealed the U.S. economy grew at a very weak 0.7% annual rate during Q4 of 2015. This of course was the holiday buying season when consumer spending, which accounts for about 70% of the economy, should have been helping out a bit more. Let's hope future GDP revisions will come in a little better. At least the final Michigan Consumer Sentiment number was a decent 92.0.The week ended with the Dow UP 2.3%, to 16466; the S&P 500 UP 1.7%, to 1940; and the Nasdaq UP 0.5%, to 4614. The Bank of Japan's interest rate cut helped bonds too, with U.S. Treasuries leading the charge higher. The 30YR FNMA 4.0% bond we watch finished the week up .43, to $106.77. National average 30-year fixed mortgage rates have now fallen four weeks in a row in Freddie Mac's Primary Mortgage Market Survey for the week ending January 28. Remember, mortgage rates can be extremely volatile, so check with your mortgage professional for up to the minute information.DID YOU KNOW?... A real estate listing site reports rent appreciation will slow to a 1.1% annual rate by December. Hopefully, this will help renters free up more money for a down payment on a home purchase.
>> This Week's Forecast CONSUMER SPENDING AND INFLATION FLAT, FACTORIES SLUMP, JOBS HOLD... The important data this week is expected to be OK, though not great. Personal Spending should be flat for the December holidays, but Core PCE Prices are forecast to show inflation up just 0.1%. The ISM Index of manufacturing nationwide is predicted to edge up but still show contraction in the sector for January. Jobs should hang in there, with just under 200,000 new Nonfarm Payrolls in January, while Hourly Earnings are expected to rise a bit, which is of course good to see.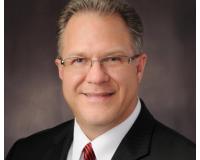 Author:
Ralph and Karen Chiodo
Phone:
610-517-4117
Dated:
February 1st 2016
Views:
287
About Ralph and Karen: THE CHIODO TEAM - Ralph Chiodo Broker / Owner 610-792-4800 x 111 K...