Market Update March 28 2016
QUOTE OF THE WEEK... "If at first you don't succeed, blame your parents." --Marcelene Cox, American writer
INFO THAT HITS US WHERE WE LIVE ... People were certainly looking at where to place the blame for February's 7.1% drop in Existing Home Sales, to a 5.08 million annual rate. Winter storms in the Northeast did slow down contract signings in January, which lowered February closings. More importantly, housing data can be volatile, month to month. So thank goodness the broader trend in Existing Home Sales keeps going up. The past six months have seen an average 5.27 million annual rate, increasing to 5.33 million the last three months, with sales up 2.2% over last year. Supply is tight, but new homes are going up at the fastest pace since 2007.Best of all, people are buying those new homes. February saw New Home Sales move up 2.0% for the month, to a 512,000 annual rate, the fourth increase in the last five months. Analysts are putting this to employment gains and a pickup in wage growth, making buying a home within the reach of more people. Buyers have shifted slightly to newly built condos, which aren't counted in the New Home Sales report. The inventory of new single-family homes grew by 4,000 in the month, but is still very low by historical standards. Finally, the FHFA index of homes bought with conforming mortgages was up 0.5% in January and up 6.0% versus a year ago.
BUSINESS TIP OF THE WEEK... Grow your network strategically. Decide who you want to meet and why. Then determine how you're going to do it, and what you'll say when you first meet them.
>> Review of Last Week REVERSAL OF FORTUNE... After five weeks in a row of gains, all three major stock indexes turned around and posted losses at the end of last week's four days of trading. The blue chip Dow, the broadly-based S&P 500 and the tech-y Nasdaq all headed south for three familiar reasons. The first was a downturn in oil prices, which settled for the week below $40 a barrel. The second was the fear a Fed rate hike could come sooner than expected after St. Louis Fed President James Bullard said the next rate increase "may not be far off." The third was a dollop of disappointing economic data that dampened investor enthusiasm. The disappointing February Existing Home Sales dip is covered above. New Home Sales were up, but that bit of positive news was overshadowed Thursday when we found out Durable Goods Orders in February sank a solid 2.8% (3.3% including downward revisions to prior months). This indicates that companies are continuing to pare back inventories, as they maintain a cautious outlook on the economic recovery. The GDP-3rd Estimate for Q4 did come in with a better than expected 1.4% economic growth rate. However, the Commerce Department released that data on Friday, when federal agencies were open but financial markets, alas, were closed.The week ended with the Dow down 0.5%, to 17516; the S&P 500 down 0.7%, to 2036; and the Nasdaq down 0.5%, to 4774. The bond market saw Treasuries go south, despite dipping oil prices and drooping stocks. The 30YR FNMA 4.0% bond we watch finished the week down .22, at $106.47. Reversing course, national average 30-year fixed mortgage rates dropped in Freddie Mac's Primary Mortgage Market Survey for the week ending March 24, their first decrease in four weeks. Remember, mortgage rates can be extremely volatile, so check with your mortgage professional for up to the minute information.
DID YOU KNOW?... A recent Freddie Mac survey revealed 70% of renters believe renting is more affordable than home ownership, even though facts show it's more affordable to buy.
>> This Week's Forecast MORE PENDING HOME SALES AND MANUFACTURING, LESS INFLATION, SAME JOBS... If forecasts come true, it will be nice to see Pending Home Sales back growing in February. There should also be more manufacturing activity in the Midwest, by the Chicago PMI, and nationally, by the ISM Index. But inflation should moderate, according to the Fed's favorite PCE Prices measure. The jobs situation remains the same, OK-but-not-great, with 200,000 Nonfarm Payrolls predicted for March, though Hourly Earnings are now expected to grow instead of contract.
>> The Week's Economic Indicator Calendar Weaker than expected economic data tends to send bond prices up and interest rates down, while positive data points to lower bond prices and rising loan rates. Economic Calendar for the Week of Mar 28 – Apr 1 DateTime (ET) ReleaseForConsensusPriorImpactMMar 2808:30Personal IncomeFeb0.1%0.5%ModerateMMar 2808:30Personal SpendingFeb0.1%0.5%HIGHMMar 2808:30PCE PricesFeb0.2%0.3%HIGHMMar 2810:00Pending Home SalesFeb1.1%-2.5%ModerateTuMar 2910:00Consumer ConfidenceMar94.592.2ModerateWMar 3010:30Crude Inventories3/26NA9.357MModerateThMar 3108:30Initial Unemployment Claims3/26265K265KModerateThMar 3108:30Continuing Unemployment Claims3/19NA2.179MModerateThMar 3109:45Chicago PMIMar49.947.6HIGHFApr 108:30Average WorkweekMar34.534.4HIGHFApr 108:30Hourly EarningsMar0.3%-0.1%HIGHFApr 108:30Nonfarm PayrollsMar200K242KHIGHFApr 108:30Unemployment RateMar4.9%4.9%HIGHFApr 110:00ISM IndexMar50.649.5HIGHFApr 110:00U. of Michigan Consumer Sentiment - FinalMar90.590.0Moderate >> Federal Reserve Watch Forecasting Federal Reserve policy changes in coming months... The majority of economists see no rate hike from the Fed during the first six months. But more than half of Fed watchers expect another 0.25% rate jump at the July 27 meet. Note: In the lower chart, a 12% probability of change is an 88% certainty the rate will stay the same. Current Fed Funds Rate: 0.25%-0.5% After FOMC meeting on: Consensus Apr 270.25%-0.50%Jun 150.25%-0.50%Jul 270.50%-0.75%Probability of change from current policy: After FOMC meeting on: Consensus Apr 27 12% Jun 15 41% Jul 27 55%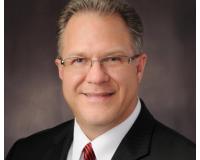 Author:
Ralph and Karen Chiodo
Phone:
610-517-4117
Dated:
March 28th 2016
Views:
838
About Ralph and Karen: THE CHIODO TEAM - Ralph Chiodo Broker / Owner 610-792-4800 x 111 K...