Market Update November 30
>> Market Update QUOTE OF THE WEEK... "If you don't read the newspaper, you're uninformed. If you read the newspaper, you're misinformed." --Mark Twain, American author and humorist
INFO THAT HITS US WHERE WE LIVE ... Some reporters tried to make October's 3.4% drop in Existing Home Sales into evidence that the housing recovery has firmly changed direction. Perhaps it is they who were uninformed. October may have been down, but the 5.36 million unit annual rate puts Existing Homes Sales up 3.9% over a year ago. Housing data can be volatile from month to month and many observers expect sales growth to return next month. A supply shortage was part of the problem, as total inventory was down 2.3% at the end of October. But the median price was up 5.8% over a year ago, the 44th straight month of price gains, which should draw more sellers into the market. We did get nice headline numbers on the new homes front. New single-family homes sales shot up 10.7% in October to a 495,000 annual rate, up 4.9% versus a year ago. This performance was a strong rebound from the drop in September, one more example of monthly volatility. The important thing again is the trend in sales, which has been up, and many analysts expect it to stay there in the coming year. Other data continued to show housing is an appreciating investment. The FHFA index of homes financed with conforming mortgages was up 0.8% in September and up 6.1% over a year ago. The Case-Shiller home price index was also up 0.2% in September and up 4.9% from the year before.
BUSINESS TIP OF THE WEEK... Heading into the end of the year is a good time to set goals for the next one. Keep it simple. Ask yourself just one question. Where do I want to be this time next year? >> Review of Last Week
STOCKS SHUFFLE SIDEWAYS... In a trading week shortened by the Thanksgiving holiday and an abbreviated session on Black Friday, stocks in the blue-chip Dow index edged down a tick, while those in the broadly-based S&P 500 gained just a point. The Nasdaq did move up, pushed by some positive news from corporations in the technology sector. Trading volumes were smaller than usual, as investors stayed quiet. Some observers thought the Wall Streeters were just waiting to see this week's developments. These include Fed Chair Janet Yellen's Congressional testimony, a policy meeting at the European Central Bank, and Friday's November Employment Report.The short week, however, was long on economic data. We had the yin-yang headline housing numbers reported above. Then Personal Income came in up 0.4%, while Personal Spending increased 0.1% in October, both good signs for the economy. Core PCE Prices were unchanged, but that inflation measure is up 1.3% the last year. Initial Unemployment Claims dropped by 12,000, to 260,000, while Continuing Claims edged up to 2.207 million, not a terrible level. Durable Goods Orders climbed 3.0% in October, indicating a healthier level of business investment. Finally, the GDP-2nd Estimate for Q3 was revised up to a somewhat respectable 2.1% annual growth rate.The week ended with the Dow down 0.1%, at 17798; the S&P 500 up one point, to 2090; and the Nasdaq UP 0.4%, to 5128. Bonds spent the trading week treading water, as investors waited to see how this week's data might steer their strategies. The 30YR FNMA 4.0% bond we watch finished the week up .06, to $105.97. For the week ending November 25, national average fixed mortgage rates eased slightly or remained unchanged in Freddie Mac's Primary Mortgage Market Survey. Remember, mortgage rates can be extremely volatile, so check with your mortgage professional for up to the minute information.
DID YOU KNOW?... All-cash sales of existing homes are down 7.7% versus a year ago, while sales with a mortgage are up 8.1%, a good sign for home buyers seeking financing. >> This Week's Forecast PENDING HOME SALES UP, MANUFACTURING GROWS, JOBS OK... The October Pending Home Sales index, measuring contracts signed on existing homes, is expected to go from a drop to a gain. The manufacturing sector is forecast to continue growing, both in the national ISM Index and in the Midwest Chicago PMI index. The big focus will be on the November Employment Report, predicted to show fewer than 200,000 new Nonfarm Payrolls and Hourly Earnings slipping to a 0.2% gain. The numbers we get on Friday will steer the Fed either toward or away from a rate hike in December. >> The Week's Economic Indicator Calendar Weaker than expected economic data tends to send bond prices up and interest rates down, while positive data points to lower bond prices and rising loan rates. Economic Calendar for the Week of Nov 30 – Dec 4 DateTime (ET) ReleaseForConsensusPriorImpactMNov 3009:45Chicago PMINov55.056.2HIGHMNov 3010:00Pending Home SalesOct0.7%-2.3%ModerateTuDec 110:00ISM IndexNov50.450.1HIGHWDec 208:30Productivity-Rev.Q32.2%1.6%ModerateWDec 208:30Unit Labor Costs-Rev.Q31.2%1.4%ModerateWDec 210:30Crude Inventories11/28NA0.961MModerateWDec 214:00Fed's Beige BookDecNANAModerateThDec 308:30Initial Unemployment Claims11/28267K260KModerateThDec 308:30Continuing Unemployment Claims11/212.177M2.207MModerateThDec 310:00ISM ServicesNov58.359.1ModerateFDec 408:30Average WorkweekNov34.534.5HIGHFDec 408:30Hourly EarningsNov0.2%0.4%HIGHFDec 4 08:30Nonfarm PayrollsNov196K271KHIGHFDec 4 08:30Unemployment RateNov5.0%5.0%HIGHFDec 4 08:30Trade BalanceOct-$43.0B-$40.8BModerate >> Federal Reserve Watch Forecasting Federal Reserve policy changes in coming months... As we get closer to the Fed's December meeting, even more economists think the central bankers will begin raising rates then. Note: In the lower chart, a 78% probability of change is only a 22% certainty the rate will stay the same. Current Fed Funds Rate: 0%–0.25% After FOMC meeting on: Consensus Dec 160.25%-0.50%Jan 270.50%-0.75%Mar 160.50%-0.75%Probability of change from current policy: After FOMC meeting on: Consensus Dec 16 78% Jan 27 81% Mar 16 89%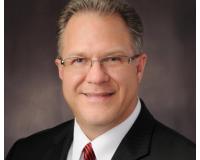 Author:
Ralph and Karen Chiodo
Phone:
610-517-4117
Dated:
November 30th 2015
Views:
718
About Ralph and Karen: THE CHIODO TEAM - Ralph Chiodo Broker / Owner 610-792-4800 x 111 K...