Market Update October 2014
visit my website email me now
Team Funston/Meloni
Loan Officers
Joel Funston and Lisa Meloni
NMLS #134934 - NMLS #1026290
102 Pickering Way, Suite 500
Joel Mobile: (610) 513-9977
Lisa Mobile: (215) 416-8707
Fax: (610) 557-1056
For the week of October 27, 2014 – Vol. 12, Issue 43
>> Market Update
QUOTE OF THE WEEK... "You have to trust in something – your gut, destiny, life, karma, whatever. This approach has never let me down, and it has made all the difference in my life." --Steve Jobs, co-founder of Apple, Inc.
INFO THAT HITS US WHERE WE LIVE... All of us working in the housing market have long trusted that real estate was destined to recover, and signs of that continue to abound. September saw Existing Home Sales head up 2.4%, to a very healthy 5.17 million unit annual rate. They've gained now in five of the last six months and are at their highest annual pace of the year. Sales are still off a bit compared to a year ago, but other data is up. The median price is up 5.6% and average prices are up 3.7% versus last year. This should bring more homes onto the market to help inventories, which are still up 6% from a year ago. Sales in which the buyer uses a mortgage are up 11.5% versus last year.
New Home Sales were also up in September, but only by 0.2%. Some media reported this as a "stall-out" in sales gains. But 0.2% more sales are in fact a greater number of sales, so nothing has "stalled out." More importantly, new home sales are now up 17.0% from a year ago and are at their highest level in more than six years. By the way, buyers have shifted slightly to multi-family homes (condos), which are not counted in the new home sales data. The FHFA index of prices for homes financed with conforming mortgages gained 0.5% in August, up 4.8% from a year ago. Prices are increasing, though at a gentler pace, which is not a bad thing.
BUSINESS TIP OF THE WEEK...When you hit that afternoon lull, take a nap. Experts say a 26-minute nap can increase your performance by 34%. Even if you don't sleep, you get the benefit from being horizontal and quiet.
>> Review of Last Week
BULLS CHARGE BACK... After the bears kept stocks on a four-week losing streak, the bulls charged back with a vengeance. All three major stock indexes finished the week with solid gains. The broadly-based S&P 500 enjoyed its largest weekly advance of the year and its biggest weekly percent gain since January 2013. This was all the more impressive given that the index had dropped to a six-month intraday low last week. Wall Street was not without worries, as Ebola fears dominated the news and China reported new home prices down 1.3% year-over-year. But new home sales over here hit a six-year high annual rate, while existing home sales reached their highest annual pace this year.
Corporate earnings came in mixed, some big players beating expectations and others disappointing. But the economic data, though sparse, was encouraging. Inflation was up just 0.1% in September, measured by both the Consumer Price Index (CPI) and the Core CPI, which excludes volatile food and energy prices. Initial Unemployment Claims for the week ended October 18 rose slightly, but the four-week moving average dropped to 281,000, its lowest level since May 2000. Continuing Unemployment Claims also fell and are now 2.35 million. Even the Leading Economic Indicators (LEI) Index went up a nice 0.8% in September.
The week ended with the Dow up 2.6%, to 16805; the S&P 500 up 4.1%, to 1965; and the Nasdaq up 5.3%, to 4484.
With the rally in stocks, you might have expected bonds to tank, but prices stayed flat, as there were enough world worries for investors to find the safe haven of bonds attractive. The 30YR FNMA 4.0% bond we watch finished the week down just .01, at $106.08. In Freddie Mac's Primary Mortgage Market Survey for the week ended October 23, rates continued to fall after the prior week's drop. National average fixed mortgage rates hit their lowest level in over a year. Remember, mortgage rates can be extremely volatile, so check with your mortgage professional for up to the minute information.
DID YOU KNOW?... According to the last Census report, the median home size is 2,384 square feet, having gone up an average of 25 square feet per year for the last 10 years.
>> This Week's Forecast
PENDING HOME SALES, CONSUMER SPENDING, INFLATION OK AND THE FED MEETS... The coming week is peppered with economic news, highlighted by another Fed meeting on Wednesday. No one expects the FOMC Rate Decision to change, but all eyes will be on whether the Fed totally ends its bond buying program, or keeps it going a little longer given the still fragile state of the economy. Pending Home Sales are expected back on track in September, although Personal Spending should be barely ahead, showing consumers are still a bit cautious about opening their wallets. But inflation remains tame, measured by both Core PCE Prices and the Employment Cost Index, whose rise can foretell a hike in prices.
>> The Week's Economic Indicator Calendar
Weaker than expected economic data tends to send bond prices up and interest rates down, while positive data points to lower bond prices and rising loan rates.
Economic Calendar for the Week of Oct 27 – Oct 31
Date Time (ET) Release For Consensus Prior Impact
M
Oct 27 10:00 Pending Home Sales Sep 0.5% –1.0% Moderate
Tu
Oct 28 08:30 Durable Goods Orders Sep 0.7% –18.4% Moderate
Tu
Oct 28 10:00 Consumer Confidence Oct 87.2 86.0 Moderate
W
Oct 29 10:30 Crude Inventories 10/25 NA 7.111M Moderate
W
Oct 29 14:00 FOMC Rate Decision 10/29 0.25% 0.25% HIGH
Th
Oct 30 08:30 Initial Unemployment Claims 10/25 284K 283K Moderate
Th
Oct 30 08:30 Continuing Unemployment Claims 10/18 2.375M 2.351M Moderate
Th
Oct 30 08:30 GDP–Adv. Q3 3.0% 4.6% Moderate
Th
Oct 30 08:30 GDP Chain Deflator–Adv. Sep 1.5% 2.1% Moderate
F
Oct 31 08:30 Personal Income Sep 0.3% 0.3% Moderate
F
Oct 31 08:30 Personal Spending Sep 0.1% 0.5% HIGH
F
Oct 31 08:30 Core PCE Prices Sep 0.1% 0.1% HIGH
F
Oct 31 08:30 Employment Cost Index Q3 0.5% 0.7% HIGH
F
Oct 31 09:45 Chicago PMI Oct 60.0 60.5 HIGH
F
Oct 31 09:45 U. of Michigan Consumer Sentiment–Final Oct 86.4 86.4 Moderate
>> Federal Reserve Watch
Forecasting Federal Reserve policy changes in coming months... Economists do not expect the Funds Rate to rise for a while, unless the Fed's policy statement coming out of this week's meeting indicates otherwise. Note: In the lower chart, a 1% probability of change is a 99% certainty the rate will stay the same.
Current Fed Funds Rate: 0%–0.25%
After FOMC meeting on: Consensus
Oct 29 0%–0.25%
Dec 17 0%–0.25%
Jan 28 0%–0.25%
Probability of change from current policy:
After FOMC meeting on: Consensus
Oct 29 <1%
Dec 17 <1%
Jan 28 <1%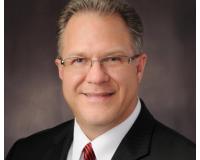 Author:
Ralph and Karen Chiodo
Phone:
610-517-4117
Dated:
October 27th 2014
Views:
881
About Ralph and Karen: THE CHIODO TEAM - Ralph Chiodo Broker / Owner 610-792-4800 x 111 K...