Market Update Sept 2014
>> Market Update
QUOTE OF THE WEEK... "We never taste a perfect joy; our happiest successes are mixed with sadness" --Pierre Corneille, French dramatist
INFO THAT HITS US WHERE WE LIVE... Some observers were indeed sad to see that New Home Sales fell off by 2.4% in July, dipping to a 412,000 annual rate. But wait. June's number had been revised upward and, besides, New Home Sales are still up 12.3% over a year ago. Other positive notes included the median price of new homes sold was up 2.9% versus a year ago and the average price, up 2.9%. The inventory of new homes grew by 8,000 during the month, still low, but better than it's been. The housing recovery is intact, but there are fits and starts we have to be ready for, given that the overall economy forges forward at such a plodding pace.
Mixed news continued with home prices. The FHFA index of prices for homes financed with conforming mortgages was up 0.4% in June and is up 5.2% versus a year ago. But the Case-Shiller home price index for 20 metros was off 0.2%, its first overall dip since early in 2012.The index, however, is still up 8.1% in the past year. More good news: the National Association of Realtors Pending Home Sales index shot up 3.3% in July, hitting its highest level since August 2013.The NAR's chief economist put this higher contract activity to more favorable housing conditions. He said: "Interest rates are lower than they were a year ago, price growth continues to moderate, and total housing inventory is at its highest level since August 2012."
BUSINESS TIP OF THE WEEK... Don't buy into the idea that with the Internet, today's customers will always find you. Sure, market yourself online, but don't abandon old school lead generation tactics that have worked, including cold calls.
>> Review of Last Week
NO DOG DAYS THIS AUGUST... It was a milder than usual August in New York and traders on Wall Street felt comfortable enough to drive the broadly-based S&P 500 up 3.8% for the month, marking the index's best August since 2000. The Dow was up 3.2% for the four weeks and the tech-heavy Nasdaq jumped 4.8%, showing investors were as upbeat as the surprisingly pleasant summer days. Enough U.S. economic data came in positive to offset European worries. These stemmed from the Ukraine President accusing Russia of invading his country, plus concerns that European economic growth is starting to sputter.
Sputtering, of course, goes on here as well. New Home Sales and Personal Income both missed estimates. Durable Goods Orders, excluding transportation, and Personal Spending contracted. But, hey, Pending Home Sales, Chicago PMI Manufacturing, and Michigan Consumer Sentiment all handily beat expectations. And the Fed's favorite inflation gauge, Core PCE Prices, was up just 0.1%. Finally, the GDP-2nd Estimate said the economy grew at a 4.2% annual rate in Q2. But it shrank 2.1% in Q1 and just 3% growth is forecast for Q3 and Q4, so economists see only a tepid 2% growth rate for the year.
The week ended with the Dow up 0.6%, to 17098; the S&P 500 up 0.8%, to 2003; and the Nasdaq up 0.9%, to 4580.
Over in the bond market is where you found all the investors who thought the negatives coming out of Europe outweighed the U.S. economic positives and dictated a safe-haven bid. The 30YR FNMA 4.0% bond we watch finished the week up .05, to $105.30. Following the mixed housing news, Freddie Mac's Primary Mortgage Market Survey reported national average fixed mortgage rates little changed for the week ending August 28. Remember, mortgage rates can be extremely volatile, so check with your mortgage professional for up to the minute information.
DID YOU KNOW?... Last week, the Fox Business Network reported that nationally, on average, rents are running 35% higher than a comparable purchase.
>> This Week's Forecast
MANUFACTURING HOLDS, JOBS INCH AHEAD... The July ISM Index of manufacturing is forecast to basically hold for August. The big focus will be Friday's August Employment Report, expected to show another moderate gain of just over 200,000 Nonfarm Payrolls for the month. The Unemployment Rate is predicted to edge down a tick, but as usual, this drop should also be accompanied by a declining labor force number.
All U.S. financial markets closed Monday September 1 in observance of the Labor Day holiday.
>> The Week's Economic Indicator Calendar
Weaker than expected economic data tends to send bond prices up and interest rates down, while positive data points to lower bond prices and rising loan rates.
Economic Calendar for the Week of Sep 1 – Sep 5
Date Time (ET) Release For Consensus Prior Impact
Tu
Sep 2 10:00 ISM Index Aug 57.0 57.1 HIGH
W
Sep 3 14:00 Fed's Beige Book Sep NA NA Moderate
Th
Sep 4 08:30 Initial Unemployment Claims 8/30 300K 298K Moderate
Th
Sep 4 08:30 Continuing Unemployment Claims 8/23 2.525M 2.527M Moderate
Th
Sep 4 08:30 Trade Balance Jul –$42.0B –$41.5B Moderate
Th
Sep 4 08:30 Productivity–Rev. Q2 2.6% 2.5% Moderate
Th
Sep 4 08:30 Unit Labor Costs Q2 0.5% 0.6% Moderate
Th
Sep 4 10:00 ISM Services Aug 57.9 58.7 Moderate
Th
Sep 4 11:00 Crude Inventories 8/30 NA –2.070M Moderate
F
Sep 5 08:30 Average Workweek Aug 34.5 34.5 HIGH
F
Sep 5 08:30 Hourly Earnings Aug 0.2% 0.0% HIGH
F
Sep 5 08:30 Nonfarm Payrolls Aug 220K 209K HIGH
F
Sep 5 08:30 Unemployment Rate Aug 6.1% 6.2% HIGH
>> Federal Reserve Watch
Forecasting Federal Reserve policy changes in coming months... Economists by and large do not expect the central bank to raise the Fed Funds Rate until well into 2015. Note: In the lower chart, a 1% probability of change is a 99% certainty the rate will stay the same.
Current Fed Funds Rate: 0%–0.25%
After FOMC meeting on: Consensus
Sep 17 0%–0.25%
Oct 29 0%–0.25%
Dec 17 0%–0.25%
Probability of change from current policy:
After FOMC meeting on: Consensus
Sep 17 <1%
Oct 29 <1%
Dec 17 <1%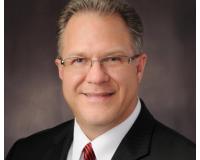 Author:
Ralph and Karen Chiodo
Phone:
610-517-4117
Dated:
September 2nd 2014
Views:
532
About Ralph and Karen: THE CHIODO TEAM - Ralph Chiodo Broker / Owner 610-792-4800 x 111 K...