Market Update Sept 29 2014
For the week of September 29, 2014 – Vol. 12, Issue 39
>> Market Update
QUOTE OF THE WEEK... "Life is like the ocean, it goes up and down." --Vanessa Paradis, French singer, model, and actress
INFO THAT HITS US WHERE WE LIVE... Life in the housing market sure mimicked the ocean last week. Let's start with the up part. New single-family home sales blasted up 18.0% in August, reaching a solid 504,000 unit annual rate. These sales are now 33% ahead of where they were a year ago, hitting their highest level in more than six years and posting their biggest monthly jump in 22 years! Plus, the median price of new homes sold was up 8.0% versus a year ago. With all the torrid selling going on, the months' supply of new homes fell to 4.8, but inventories grew by 2,000 units although they're still quite low. Builders may now be inspired to improve that situation.
The week began, however, with the down part of life in the housing market. Existing Home Sales dipped 1.8% in August, to a 5.05 million unit annual rate. But, hey, this follows four months in a row of gains, showing that while existing home sales are not yet booming, they've clearly bounced off the bottom. The median price of an existing home slipped a tad in August, but is still up 4.8% from a year ago. Inventories dipped for the month, but that was after rising for seven months in a row. August also evidenced a big gain in existing home sales that include financing, versus all-cash deals, evidence of a growing mortgage market.
BUSINESS TIP OF THE WEEK...Spend 10 minutes a day on social media. People want real interaction online. Putting even a small amount of time into checking and answering customer questions can go a long way.
>> Review of Last Week
A TOUGH WEEK... Stocks did not have an easy time, as volatility was the name of the game. Markets were down three out of five days, and the up days were not up enough to keep all three major indexes from posting losses for the week. Friday was an up day, as bargain hunters swooped in after Thursday's 264-point downswing. Also on Friday, the final Q2 GDP estimate showed the economy growing at a 4.6% annual rate. This follows the Q1 GDP reading, which had the economy shrinking at a 2.1% annual rate, so experts rightly wonder if growth can be sustained. Some even doubt the numbers, since the government keeps changing the definitions of the components that go into the GDP.
Other economic data certainly did not paint a picture of an economy growing at a robust rate, as we had our usual mixture of good and bad news. August saw New Home Sales beat estimates by a country mile while Existing Home Sales edged south for the month. Durable Goods Orders, expected to be down badly, came in down even worse. Michigan Consumer Sentiment didn't hit its forecast, although it remains at a fairly positive level. In another up and down move, weekly Initial Unemployment Claims rose by 12,000 but this only took them to a still low 293,000 level. Continuing Claims grew by 7,000, but remain well below 2.5 million.
The week ended with the Dow down 1.0%, to 17113; the S&P 500 down 1.4%, to 1983; and the Nasdaq down 1.5%, to 4512.
Treasuries and bonds in general experienced a mixed trading week, with sellers controlling the front end and buyers edging up prices at the rear. The 30YR FNMA 4.0% bond we watch finished the week up .09, to $105.11. National average mortgage rates for the week ended September 25 barely moved from the week before in Freddie Mac's Primary Mortgage Market Survey. Fixed rates fell slightly and are still well down from where they were a year ago. Remember, mortgage rates can be extremely volatile, so check with your mortgage professional for up to the minute information.
DID YOU KNOW?... A major real estate information provider reported that in Q2, nearly 1 million properties returned to positive equity. This creates more opportunities for homeowners to sell, buy, and refinance.
>> This Week's Forecast
PENDING HOME SALES AND MANUFACTURING SLIP, INFLATION AND JOBS OK... An action packed week, if your taste for action tends to a barrage of economic reports. The important ones include August Pending Home Sales, forecast off a bit, plus ISM and Chicago PMI, expected to show manufacturing slipping to a slower growth rate. Core PCE Prices are predicted to reveal inflation under control, while Personal Spending should edge up. The big news of the week is the September Employment Report, expected to come in with another moderate gain of just over 200,000 new Nonfarm Payrolls.
>> The Week's Economic Indicator Calendar
Weaker than expected economic data tends to send bond prices up and interest rates down, while positive data points to lower bond prices and rising loan rates.
Economic Calendar for the Week of Sep 29 – Oct 3
Date Time (ET) Release For Consensus Prior Impact
M
Sep 29 08:30 Personal Income Aug 0.3% 0.2% Moderate
M
Sep 29 08:30 Personal Spending Aug 0.4% –0.1% HIGH
M
Sep 29 08:30 Core PCE Prices Aug 0.0% 0.1% HIGH
M
Sep 29 10:00 Pending Home Sales Aug –0.2% 3.3% Moderate
Tu
Sep 30 09:45 Chicago PMI Sep 61.5 64.3 HIGH
Tu
Sep 30 10:00 Consumer Confidence Sep 92.0 92.4 Moderate
W
Oct 1 10:00 ISM Index Sep 58.5 59.0 HIGH
W
Oct 1 10:30 Crude Inventories 9/27 NA –4.273M Moderate
Th
Oct 2 08:30 Initial Unemployment Claims 9/27 297K 293K Moderate
Th
Oct 2 08:30 Continuing Unemployment Claims 9/20 2.458M 2.439M Moderate
F
Oct 3 08:30 Average Workweek Sep 34.5 34.5 HIGH
F
Oct 3 08:30 Hourly Earnings Sep 0.2% 0.2% HIGH
F
Oct 3 08:30 Nonfarm Payrolls Sep 210K 142K HIGH
F
Oct 3 08:30 Unemployment Rate Sep 6.1% 6.1% HIGH
F
Oct 3 08:30 Trade Balance Aug –$40.9B –$40.5B Moderate
F
Oct 3 10:00 ISM Services Sep 58.9 59.6 Moderate
>> Federal Reserve Watch
Forecasting Federal Reserve policy changes in coming months... The Fed seems to be afraid of raising the Funds Rate too soon, so many economists don't expect a hike to begin before the middle of next year. Note: In the lower chart, a 1% probability of change is a 99% certainty the rate will stay the same.
Current Fed Funds Rate: 0%–0.25%
After FOMC meeting on: Consensus
Oct 29 0%–0.25%
Dec 17 0%–0.25%
Jan 28 0%–0.25%
Probability of change from current policy:
After FOMC meeting on: Consensus
Oct 29 <1%
Dec 17 <1%
Jan 28 <1%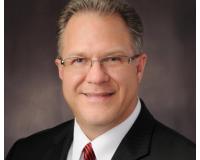 Author:
Ralph and Karen Chiodo
Phone:
610-517-4117
Dated:
September 29th 2014
Views:
554
About Ralph and Karen: THE CHIODO TEAM - Ralph Chiodo Broker / Owner 610-792-4800 x 111 K...