Market Update September 22 2014
For the week of September 22, 2014 – Vol. 12, Issue 38
>> Market Update
QUOTE OF THE WEEK... "Things are not always as they seem; the first appearance deceives many." --Phaedrus, Roman poet and fabulist
INFO THAT HITS US WHERE WE LIVE... The ancient Roman writer of fables certainly hit the nail on the head with regard to last week's housing reports. Housing Starts dipped 14.4% in August to a 956,000 annual rate, while Building Permits dropped 5.6% to a 998,000 annual rate. With both numbers coming in under a million units a year, pundits were quick to declare that the home building recovery is over. But they were truly deceived. Even with the August decline, starts are up 8.0% over a year ago. The multi-family sector is a bit stronger, but single-family starts are still up 4.2% in the past year.
Starts are volatile from month to month, so to see the trend, we need to look at the 12-month moving average, now at its highest level since October 2008. Equally encouraging, the number of homes under construction but not finished was up 0.6% in August and up 21.6% from a year ago. The pundits also overlooked two more facts. 1) Residential construction jobs are up 123,000 in the last year, which wouldn't make sense if the recovery were going in the other direction. 2) The National Association of Home builders said that builder confidence in the market for new single-family homes rose in September for the fourth month in a row, to a nine-year high!
BUSINESS TIP OF THE WEEK...Online activities are important, but face time is still key. Take every opportunity to get yourself in front of prospects. Then they'll pay more attention when they see your blogs, emails, and social posts.
>> Review of Last Week
THE FED FIDDLES, STOCKS SPIKE... Wednesday's Fed meeting was basically a non-event, as Chair Janet Yellen continued to fiddle around about how soon they'll start raising interest rates. The Fed didn't change its Policy Statement language that it will be a "considerable period" before rate hikes begin. This was a relief to investors who promptly pushed the Dow to another record close for the week. Adding to the positive vibe was Scotland's vote to remain in the U.K., as well as Chinese e-commerce giant Alibaba's ginormous initial public offering. It was a big upper for Wall Street to have a company with a dominant presence in China list its shares in the U.S.
Investors needed all this good news to offset the mostly disappointing economic data. In the manufacturing sector, Industrial Production, Capacity Utilization, and the
Philadelphia
Fed Index all missed estimates, although the New York Empire Manufacturing Index beat expectations. Housing Starts and Building Permits came in way below forecasts, but builder confidence was higher. Best of all, last week's Initial Unemployment Claims fell by 36,000 to 280,000, its lowest reading in two months and the second lowest level since 2000. Furthermore, Continuing Claims dropped another 63,000 to 2.43 million.
The week ended with the Dow up 1.7%, to 17280; the S&P 500 up 1.3%, to 2010; and the Nasdaq up 0.3%, to 4580.
As stocks went up, bonds ended mixed, in choppy trading that reacted to both the good news and the disappointing data. The 30YR FNMA 4.0% bond we watch finished the week up 0.75, to $105.02. Freddie Mac's Primary Mortgage Market Survey had national average mortgage rates up for the week ending September 18. It was the biggest one-week gain of the year, yet rates are still well down from where they were a year ago. Remember, mortgage rates can be extremely volatile, so check with your mortgage professional for up to the minute information.
DID YOU KNOW?... This week's GDP Deflator is the measure of economic growth that accounts for inflation. It factors in the change in prices of goods produced within the quarter being reported, letting us compare GDP readings in constant dollars.
>> This Week's Forecast
HOME SALES ADVANCE, AND SO DOES GDP... Housing market news remains in the spotlight. August Existing Home Sales should continue to come in over the 5 million unit annual rate. New Home Sales are also forecast up for the month, solidly into 400,000 per year territory. The end of the week sees the GDP-3rd Estimate, predicted to show economic growth edging ahead in Q2 after its dismal contraction in Q1. But economists expect the GDP Deflator, which accounts for inflation, to languish around an anemic 2% growth rate. August Durable Goods Orders should do a big dip, but if you take out volatile transportation orders, they're forecast to be up a tick.
>> The Week's Economic Indicator Calendar
Weaker than expected economic data tends to send bond prices up and interest rates down, while positive data points to lower bond prices and rising loan rates.
Economic Calendar for the Week of Sep 22 – Sep 26
Date Time (ET) Release For Consensus Prior Impact
M
Sep 22 10:00 Existing Home Sales Aug 5.20M 5.15M Moderate
W
Sep 24 10:00 New Home Sales Aug 435K 412K Moderate
W
Sep 24 10:30 Crude Inventories 9/20 NA +3.67M Moderate
Th
Sep 25 08:30 Initial Unemployment Claims 9/20 300K 280K Moderate
Th
Sep 25 08:30 Continuing Unemployment Claims 9/13 2.470M 2.429M Moderate
Th
Sep 25 08:30 Durable Goods Orders Aug –16.3%% 22.6% Moderate
F
Sep 26 08:30 GDP–3rd Estimate Q2 4.6% 4.2% Moderate
F
Sep 26 08:30 GDP Deflator–3rd Estimate Q2 2.1% 2.1% Moderate
F
Sep 26 09:55 U. of Michigan Consumer Sentiment Sep 85.0 84.6 Moderate
>> Federal Reserve Watch
Forecasting Federal Reserve policy changes in coming months... The Fed's statements last week have most economists expecting the central bank to keep the Funds Rate where it is well into 2015. Note: In the lower chart, a 1% probability of change is a 99% certainty the rate will stay the same.
Current Fed Funds Rate: 0%–0.25%
After FOMC meeting on: Consensus
Oct 29 0%–0.25%
Dec 17 0%–0.25%
Jan 28 0%–0.25%
Probability of change from current policy:
After FOMC meeting on: Consensus
Oct 29 <1%
Dec 17 <1%
Jan 28 <1%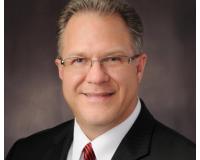 Author:
Ralph and Karen Chiodo
Phone:
610-517-4117
Dated:
September 22nd 2014
Views:
367
About Ralph and Karen: THE CHIODO TEAM - Ralph Chiodo Broker / Owner 610-792-4800 x 111 K...