Market Update September 28 2015
For the week of September 28, 2015 – Vol. 13, Issue 39>> Market Update QUOTE OF THE WEEK... "It ain't over 'til it's over." --In memoriam, Lawrence Peter "Yogi" Berra (1925-2015), American baseball great
INFO THAT HITS US WHERE WE LIVE... Sadly, Yogi's time with us is now over, but beyond the baseball memories he leaves are his humorous, often wise, "Yogi-isms." The one quoted here is a pithy comment on why persistence makes sense. And persistence makes perfect sense if we're going to weather the twists and turns of today's housing market. August, for example, gave us Existing Home Sales twisting down 4.8%, while New Home Sales turned solidly up. But a closer look at the data shows existing home sales are still up 6.2% over a year ago and came in at a decent 5.31 million unit annual rate. Plus, the August dip follows three months in a row of sales gains. It was also nice to see that non-cash existing home sales, where the buyer takes out a mortgage, are up 7.6% versus a year ago. The main sales problem seems to be tight inventories, but with the median price of an existing home up 4.7% from a year ago, more sellers should be enticed onto the market. Meanwhile, New Home Sales were up 5.7% in August, hitting a 552,000 unit annual rate. In fact, last month Americans bought new homes at the fastest pace in 7 years. Finally, the FHFA index of prices for homes financed with conforming mortgages was up 0.6% in July and is 5.8% ahead of a year ago. The upward trend in housing is clearly telling us, "It ain't over."
BUSINESS TIP OF THE WEEK... Schedule meeting time with yourself for the tasks you need to accomplish. Then silence your phone, close your email program, work away from your desk if you need to. This guarantees you distraction-free blocks of time.>> Review of Last Week
ECONOMY BETTER, STOCKS WORSE... A weird week on Wall Street, as investors saw signs the economy is improving, yet sold off stocks heavily, sending all three market indexes south for the week. Equities have headed in that direction ever since the Fed left the key borrowing rate unchanged at its September 17 confab. Investors interpreted that as the central bank's concern for a still anemic economy. But last Thursday, just a week later, Fed Chair Janet Yellen said an interest rate hike is likely before year end, since "prospects for the U.S. economy generally appear solid." She even claimed signs of weak global growth, a worry the week before, won't have significant impact.Some of the economic data indeed supported her confident new views. The GDP - Third Estimate showed the economy grew in the second quarter at an upwardly revised 3.9% annual rate. The final September read of the Michigan Consumer Sentiment Index also came in higher than expected, although down from August. Housing market news was up and down too, as mentioned above. Then a 2% dip in August Durable Goods Orders put another fly in the economic healing ointment. But hold on. Initial Unemployment Claims registered yet another week under the 300,000 threshold, while Continuing Unemployment Claims rested at a reasonable 2.242 million.The week ended with the Dow down 0.4%, to 16315; the S&P 500 down 1.4%, to 19531; and the Nasdaq down 2.9%, to 4687.Yellen's rate hike talk, along with the stronger GDP growth, sent bond prices down. The 30YR FNMA 4.0% bond we watch finished the week down .07, at $106.13. National average fixed mortgage rates moved lower in Freddie Mac's Primary Mortgage Market Survey for the week ending September 24. The reason? The Fed's decision NOT to hike rates at the prior week's meeting. Remember, mortgage rates can be extremely volatile, so check with your mortgage professional for up to the minute information. DID YOU KNOW?...A real estate data company reports that 1,947,028 single-family homes and condos sold through August, up 5.4% from a year ago, and the highest total for the first eight months of the year since 2007. >>
This Week's Forecast INFLATION TAME, PENDING HOME SALES OK, JOBS UP... Fed Chair Janet Yellen said to start raising rates, their inflation target is 2% as measured by PCE Prices. For August, that measure is forecast at 0.1%, so rates should stay down a while longer. Pending Home Sales are predicted to show continued slow growth in contracts signed on existing homes. As always, Friday's jobs report will get the most attention, with new Nonfarm Payrolls expected to come in around 200,000 in September, the Unemployment Rate holding at 5.1%. >> The Week's Economic Indicator CalendarWeaker than expected economic data tends to send bond prices up and interest rates down, while positive data points to lower bond prices and rising loan rates. Economic Calendar for the Week of Sep 28 – Oct 2 DateTime (ET)ReleaseForConsensusPriorImpactMSep 2808:30Personal IncomeAug0.4%0.4%ModerateMSep 2808:30Personal SpendingAug0.3%0.3%HIGHMSep 2808:30PCE Prices - CoreAug0.1%0.1%HIGHMSep 2810:00Pending Home SalesAug0.5%0.5%ModerateTuSep 2910:00Consumer ConfidenceSep96.0101.5ModerateWSep 3009:45Chicago PMISep52.754.4HIGHWSep 3010:30Crude Inventories9/26NA-1.925MModerateThOct 108:30Initial Unemployment Claims9/26270K267KModerateThOct 108:30Continuing Unemployment Claims9/192.248M2.242MModerateThOct 110:00ISM IndexSep50.651.1HIGHFOct 208:30Average WorkweekSep34.634.6HIGHFOct 208:30Hourly EarningsSep0.2%0.3%HIGHFOct 208:30Nonfarm PayrollsSep205K173KHIGHFOct 208:30Unemployment RateSep5.1%5.1%HIGH >> Federal Reserve Watch Forecasting Federal Reserve policy changes in coming months... Despite the Fed Chair's recent comments, most economists do not expect the Fed to hike rates before its January meeting. Note: In the lower chart, an 11% probability of change is an 89% certainty the rate will stay the same.Current Fed Funds Rate: 0%–0.25%After FOMC meeting on:Consensus Oct 280.00%-0.25%Dec 160.00%-0.25%Jan 270.00%-0.25%Probability of change from current policy:After FOMC meeting on:Consensus Oct 28 11%Dec 16 39%Jan 27 51%
This e-mail is an advertisement for Joel Funston. The material provided is for informational and educational purposes only and should not be construed as investment and/or mortgage advice, or a commitment to lend. Although the material is deemed to be accurate and reliable, there is no guarantee of its accuracy. The material contained in this message is the property of Supreme Lending and cannot be reproduced for any use without prior written consent. This message is intended for business professionals only and is not intended for distribution to consumers or other third parties. The material does not represent the opinion of Supreme Lending. EVERETT FINANCIAL, INC. D/B/A SUPREME LENDING (NMLS ID #2129) at 14801 Quorum Dr., #300, Dallas, TX 75254. 877-350-5225. Copyright © 2015. All rights reserved. This is not an offer to enter into an agreement. Not all customers will qualify. Information, rates, and programs are subject to change without prior notice. All products are subject to credit and property approval. Not all products are available in all states. Other restrictions and limitations may apply. Supreme Lending is not affiliated with any government agency. For Supreme Lending's Licensing Statements, visit http://corporate.supremelending.com/Licensing.aspx. For all NMLS licenses held by Supreme, visit http://www.nmlsconsumeraccess.org/EntityDetails.aspx/COMPANY/2129/ This e-mail was sent to joel.funston@supremelending.com.You may unsubscribe from future advertisement e-mails from Joel Funston.Click here to unsubscribe MCID16308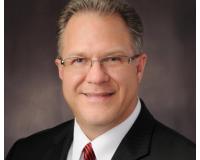 Author:
Ralph and Karen Chiodo
Phone:
610-517-4117
Dated:
September 28th 2015
Views:
353
About Ralph and Karen: THE CHIODO TEAM - Ralph Chiodo Broker / Owner 610-792-4800 x 111 K...