Market Update Week Of December 12
>> Market Update
QUOTE OF THE WEEK... "The greatest thing you can do is surprise yourself."--Steve Martin, American comedian, actor, musician and writer
INFO THAT HITS US WHERE WE LIVE... The housing market gives us many opportunities to surprise ourselves. Forthwith, some of the latest. The Mortgage Bankers Association's Weekly Mortgage Applications Survey for November 28 reported their seasonally adjusted Purchase Index was up 3% from the week before. Another nice surprise came when residential construction posted a seasonally adjusted annual rate of $353.8 billion in October, up 1.3% from the month before. Some folks were also surprised to see the September 10-city S&P Case-Shiller home price index up 4.8% year-over-year, the strongest month-on-month increase in seven months.
Another mortgage surprise came when the Federal Reserve Bank of New York reported that originations rose in the third quarter for the first time in a year. Looking ahead, a leading financial ratings firm says they're bullish on housing and homebuilding for 2015. One analyst explains, "Prices will increase at a more modest rate than in 2014, but affordability will remain strong by historical standards, enticing buyers." The CEO of a large real estate data firm commented, "The gradual recovery of the housing market continues....The continued actual and projected rise in home prices confirms that fact."
BUSINESS TIP OF THE WEEK... Studies reveal more problems with "multitasking." It takes twice as long to do two things at once and you'll make 50% more errors. It also takes 5 minutes to recover from a 30-second interruption. Focus on one task at a time.
>> Review of Last Week
THE MAGNIFICENT SEVEN... What's magnificent to Wall Streeters is what they got on Friday: seven straight weekly gains for the Dow and the S&P 500, both ending this time at record levels. The good investor feelings were inspired by an unexpectedly positive November Employment Report, posting 321,000 new Nonfarm Payrolls (365,000 including upward revisions to prior months). The Unemployment Rate stayed at 5.8%, but we finally got a decent gain for jobs in professional and business services, plus average Hourly Earnings were up 0.4% for the month and up 2.1% versus a year ago. This could mean the Fed may start raising rates sooner than expected, although they would be doing it for the right reasons.
Other economic reports painted the mixed picture we're used to looking at. October Construction Spending, the November ISM Index of manufacturing and ISM Services all beat estimates. Unfortunately, the revised readings for Q3 Productivity and Unit Labor Costs, as well as October Factory Orders, all missed analyst expectations. But more evidence of an improving labor market came when weekly Initial Unemployment Claims dropped by 17,000 to 297,000, although Continuing Unemployment Claims edged up a bit, to 2.362 million. It will be interesting to see how the Fed reads all these tea leaves at their confab on the 17th.
The week ended with the Dow UP 0.7%, to 17959; the S&P 500 UP 0.4%, to 2075; but the Nasdaq was down 0.2%, to 4781.
The strong November jobs report was all it took to put pressure on bond prices. The 30YR FNMA 4.0% bond we watch finished the week down .11, at $106.16. For the week ended December 4, the Freddie Mac Primary Mortgage Market Survey reported national average mortgage rates at the lowest levels since the week of May 30, 2013. Their chief economist put it to the prior "week of underwhelming economic releases." Remember, mortgage rates can be extremely volatile, so check with your mortgage professional for up to the minute information.
DID YOU KNOW?... We use roughly 19 million barrels of oil per day (bpd). U.S. oil production was 8.5 million bpd seven years ago, but it's 14 million bpd today, with energy independence in sight.
>> This Week's Forecast
RETAIL SALES INCH AHEAD, WHOLESALE INFLATION OK... This very quiet week will nonetheless have some key bits of economic data to ponder. November Retail Sales are expected to continue to grow, although at a slightly slower rate when you exclude volatile auto sales. The Producer Price Index of wholesale price inflation is forecast down a tick. That could be because of falling gasoline prices, courtesy of tanking (pardon the pun) crude prices. But Core PPI, which takes out volatile energy and food prices, is predicted to remain within the Fed's target inflation range.
>> The Week's Economic Indicator Calendar
Weaker than expected economic data tends to send bond prices up and interest rates down, while positive data points to lower bond prices and rising loan rates.
Economic Calendar for the Week of Dec 8 – Dec 12
Date Time (ET) Release For Consensus Prior Impact
W
Dec 10 10:30 Crude Inventories 12/6 NA –3.689M Moderate
W
Dec 10 14:00 Federal Budget Nov –$59.0B –$135.2B Moderate
Th
Dec 11 08:30 Initial Unemployment Claims 12/6 295K 297K Moderate
Th
Dec 11 08:30 Continuing Unemployment Claims 11/29 2.350M 2.362M Moderate
Th
Dec 11 08:30 Retail Sales Nov 0.4% 0.3% HIGH
Th
Dec 11 08:30 Retail Sales ex-auto Nov 0.2% 0.3% HIGH
Th
Dec 11 10:00 Business Inventories Oct 0.3% 0.3% Moderate
F
Dec 12 08:30 Producer Price Index (PPI) Nov –0.1% 0.2% Moderate
F
Dec 12 08:30 Core PPI Nov 0.1% 0.4% Moderate
F
Dec 12 09:55 Univ. of Michigan Consumer Sentiment Dec 89.5 88.8 Moderate
>> Federal Reserve Watch
Forecasting Federal Reserve policy changes in coming months... Economists think the Fed will start raising the Fed Funds Rate next year, but no one is sure how soon that will happen. Note: In the lower chart, a 1% probability of change is a 99% certainty the rate will stay the same.
Current Fed Funds Rate: 0%–0.25%
After FOMC meeting on: Consensus
Dec 17 0%–0.25%
Jan 28 0%–0.25%
Mar 18 0%–0.25%
Probability of change from current policy:
After FOMC meeting on: Consensus
Dec 17 <1%
Jan 28 <1%
Mar 18 <1%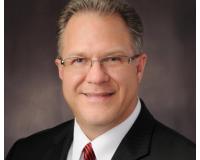 Author:
Ralph and Karen Chiodo
Phone:
610-517-4117
Dated:
December 8th 2014
Views:
685
About Ralph and Karen: THE CHIODO TEAM - Ralph Chiodo Broker / Owner 610-792-4800 x 111 K...