Market Update Week Of December 19
>> Market Update
QUOTE OF THE WEEK... "Motivation determines what you do. Attitude determines how well you do it."--Lou Holtz, American college football analyst and former coach
INFO THAT HITS US WHERE WE LIVE... We all do better with an upbeat attitude and there are plenty of reasons to have one now. The Mortgage Bankers Association (MBA) reported their Mortgage Credit Availability Index (MCAI) increased 1.2% in November to 114.6. Increases are indicative of a loosening of credit. In line with this, the most recent MBA Weekly Mortgage Applications Survey reported the seasonally adjusted Purchase Index UP 1% from the week before. And, as of September, the year-over-year share of cash sales fell for the 21st month in a row, according to a major provider of property information.
A real estate listing site, analyzing Q3 income and home values, concluded renting is now twice as expensive as buying. They found that on average, home buyers making the median U.S. income and purchasing the typical U.S. home spent 15.3% of their income on the monthly payment, down from a norm of 22.1% during the 1985 to 1999 pre-bubble period. On the other hand, renters spent 29.9% of their monthly income on rent in Q3, up from 24.9% historically. An independent economic research consultancy says housing is still a touch undervalued, very affordable, and a decent investment, explaining that "on balance, we expect prices to rise by 4% next year."
BUSINESS TIP OF THE WEEK... Set goals now for 2015. But rather than one large goal for the year, set smaller quarterly goals you can easily grasp and measure. Then write down your plan of action to reach them.
>> Review of Last Week
CRUDE AWAKENING... The price of a barrel of crude oil ended the week 12% down, as global supply surpassed demand. This crude awakening for investors saw two big market indexes halt their seven weeks of gains in dramatic fashion. The S&P 500 suffered its worst loss since May 2012, the Dow its biggest drop since September 2011. Falling oil prices slammed energy stocks of course, while other sectors fell with growing investor concerns over the global economy. Cooler headed commentators pointed out that many traders were simply unwinding positions, year end, and the heavy selling pushed prices southward.
All of the above was counter to the week's economic reports, which were pretty good for a change. Retail Sales came in nicely higher for November, beating estimates. The Producer Price Index (PPI) of wholesale price inflation declined more than expected, thanks to falling energy prices. The PPI over the last 12 months is up just 1.4%, the lowest it's been since February. University of Michigan Consumer Sentiment hit a surprising 93.8, its best read since before the recession! Topping it off, we got a bigger than expected drop in Weekly Initial Unemployment Claims, still comfortably below the 300,000 threshold.
The week ended with the Dow down 3.8%, to 17281; the S&P 500 down 3.5%, to 2002; and the Nasdaq down 2.7%, to 4654.
With global economic concerns rising and stocks falling, investors flocked to the safe haven of bonds, bolstering prices and beating down yields, helping interest rates. The 30YR FNMA 4.0% bond we watch finished the week UP .07, at $106.23. The Freddie Mac Primary Mortgage Market Survey for the week ended December 11 reported national average mortgage rates up slightly after declining for four weeks in a row. This was blamed on the prior week's "uplifting jobs report," but rates still remain near historical lows. Remember, mortgage rates can be extremely volatile, so check with your mortgage professional for up to the minute information.
DID YOU KNOW?... Lower crude prices mean lower gasoline prices and every 1¢ drop at the pump adds $1 billion in discretionary spending to the economy. The recent $1 drop adds a cool $100 billion.
>> This Week's Forecast
FACTORIES BUSY, HOME BUILDERS TOO, WHILE INFLATION STAYS QUIET... We expect to see some decent reads on manufacturing this week, with Industrial Production, Capacity Utilization and the New York Empire Index all up, although the Philadelphia Fed Index is forecast down a bit. Home builders also appear to be well occupied, with Housing Starts predicted to come in for November up even more over the one million unit threshold. Inflation, measured by the Consumer Price Index (CPI), should quietly stay within the Fed's target range.
>> The Week's Economic Indicator Calendar
Weaker than expected economic data tends to send bond prices up and interest rates down, while positive data points to lower bond prices and rising loan rates.
Economic Calendar for the Week of Dec 15 – Dec 19
Date Time (ET) Release For Consensus Prior Impact
M
Nov 15 08:30 NY Empire Manufacturing Index Dec 14.0 10.2 Moderate
M
Nov 15 09:15 Industrial Production Nov 0.7% –0.1% Moderate
M
Nov 15 09:15 Capacity Utilization Nov 79.3% 78.9% Moderate
Tu
Nov 16 08:30 Housing Starts Nov 1.035M 1.009M Moderate
Tu
Nov 16 08:30 Building Permits Nov 1.060M 1.080M Moderate
W
Dec 17 08:30 Consumer Price Index (CPI) Nov –0.1% 0.0% HIGH
W
Dec 17 08:30 Core CPI Nov 0.1% 0.2% HIGH
W
Dec 17 10:30 Crude Inventories 12/13 NA 1.454M Moderate
W
Dec 17 14:00 FOMC Rate Decision 12/17 0%–0.25% 0%–0.25% HIGH
Th
Dec 18 08:30 Initial Unemployment Claims 12/13 292K 294K Moderate
Th
Dec 18 08:30 Continuing Unemployment Claims 12/6 2.510M 2.514M Moderate
Th
Th
Dec 18 10:00 Leading Economic Indicators (LEI) Nov 0.5% 0.9% Moderate
>> Federal Reserve Watch
Forecasting Federal Reserve policy changes in coming months... No one expects the Fed to touch the Fed Funds Rate at Wednesday's FOMC meeting, but the policy statement will be carefully examined for signs of how soon the rate may start going up next year. Note: In the lower chart, a 1% probability of change is a 99% certainty the rate will stay the same.
Current Fed Funds Rate: 0%–0.25%
After FOMC meeting on: Consensus
Dec 17 0%–0.25%
Jan 28 0%–0.25%
Mar 18 0%–0.25%
Probability of change from current policy:
After FOMC meeting on: Consensus
Dec 17 <1%
Jan 28 <1%
Mar 18 <1%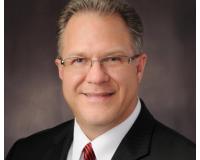 Author:
Ralph and Karen Chiodo
Phone:
610-517-4117
Dated:
December 15th 2014
Views:
592
About Ralph and Karen: THE CHIODO TEAM - Ralph Chiodo Broker / Owner 610-792-4800 x 111 K...