Mortgage Blog
For the week of July 28, 2014 – Vol. 12, Issue 30
>> Market Update
QUOTE OF THE WEEK... "I've had a lot of worries in my life, most of which never happened."--Mark Twain, American author and humorist
INFO THAT HITS US WHERE WE LIVE... A big worry for some is that the housing recovery will collapse and people of that persuasion felt they got some support last week. New Home Sales were off 8.1% in June to a 406,000 annual rate. However, the median price of new homes sold in June was $273,500, 5.3% higher than a year ago and the average price was 8.3% higher. We are not back in a housing recession. Home building has stayed in an upward trend and new home sales have hovered in the same range for two years. Also, the New Home Sales report is for single-family homes, so the slight shift to multi-family condos and town homes isn't reflected in the data.
June Existing Home Sales fared much better, up 2.6% for the month, to an annual rate just over 5 million units. These sales had slid for eight months but are now up for the last three. Of course, one of the problems was inventory, but that's now up 6.5% versus a year ago. The FHFA price index for homes financed with conforming mortgages was up 0.4% in May and is up 5.5% over a year ago. While price gains have slowed recently, they're still trending higher, with 26 months in a row of year-over-year increases nationally. U.S. home prices are now just 12% below their 2006 peak.
BUSINESS TIP OF THE WEEK... The key to prospecting is consistency. Whether you like to prospect with blogs and social posts, emails, direct mail, or cold calling, you need to do it as part of your daily routine, no matter what.
>> Review of Last Week
UP, DOWN, AND SIDEWAYS... By the end of trading Friday, each of the three major stock market indexes pointed in a different direction. The blue chip Dow went down, below 17,000, suffering its heftiest weekly drop in six weeks, but the tech heavy Nasdaq was up. The broadly based S&P 500 simply went sideways, ending the week within a whisker of where it began. Developments in Ukraine and Gaza concerned investors along with disappointing corporate earnings. Plus, some companies lowered their outlooks, indicating the economy in the second half may not be too strong.
As usual, the messages were mixed on the current economic front. Existing Home Sales and Durable Goods Orders beat estimates, but New Home Sales missed by a country mile. The Consumer Price Index (CPI) revealed inflation remains within the Fed guidelines. And weekly Initial Unemployment Claims continued their positive downward trend, dropping to 284,000, their lowest level in more than 8 years. The 4-week moving average sunk to 302,000 claims, its lowest level in 7 years.
The week ended with the Dow down 0.8%, to 16961; the S&P 500 flat, at 1978; and the Nasdaq up 0.4%, to 4450.
Selling was the theme in the bond market at the beginning of the week, but "safe haven" investors came back at the end, bolstering prices. The 30YR FNMA 4.0% bond we watch finished the week down just .01, at $105.18. Freddie Mac's Primary Mortgage Market Survey for the week ending July 24 showed national average mortgage rates relatively unchanged, down from rates of a year ago. Remember, mortgage rates can be extremely volatile, so check with your mortgage professional for up to the minute information.
DID YOU KNOW?... This week's Employment Cost Index is a quarterly measure of compensation costs. It can forecast inflation, since compensation costs are the lion's share of a company's total cost to deliver a product or service.
>> This Week's Forecast
PENDING HOME SALES DIP, GDP AND JOBS GAIN, THE FED MEETS, INFLATION HOLDS... Keeping an eye on housing, analysts expect to see June Pending Home Sales off a bit, indicating slower Existing Home Sales a couple of months out. The GDP–Advanced reading for Q2 is forecast to show the economy growing again. No one expects the FOMC Rate Decision to change anything, but the Fed's policy statement will be dissected for its economic insights.
Economists predict inflation will remain in check, at least as indicated by Core PCE Prices and the Employment Cost Index. Friday's June jobs report should register another month of over 200,000 new Nonfarm Payrolls, although the Unemployment Rate is expected to remain at 6.1%.
>> The Week's Economic Indicator Calendar
Weaker than expected economic data tends to send bond prices up and interest rates down, while positive data points to lower bond prices and rising loan rates.
Economic Calendar for the Week of Jul 28 – Aug 1
Date Time (ET) Release For Consensus Prior Impact
M
Jul 28 10:00 Pending Home Sales Jun –0.8%% 6.1% Moderate
Tu
Jul 29 10:00 Consumer Confidence Jul 85.6 85.2 Moderate
W
Jul 30 08:30 GDP – Advanced Q2 3.2% –2.9% Moderate
W
Jul 30 10:30 Crude Inventories 7/26 NA –3.969M Moderate
W
Jul 30 14:00 FOMC Rate Decision 7/30 0%–0.25% 0%–0.25% HIGH
Th
Jul 31 08:30 Initial Unemployment Claims 7/26 310K 284K Moderate
Th
Jul 31 08:30 Continuing Unemployment Claims 7/19 2.525M 2.500M Moderate
Th
Jul 31 08:30 Employment Cost Index Q2 0.4% 0.3% HIGH
Th
Jul 31 09:45 Chicago PMI Jul 61.8 62.6 HIGH
F
Aug 1 08:30 Average Workweek Jul 34.5 34.5 HIGH
F
Aug 1 08:30 Hourly Earnings Jul 0.2% 0.2% HIGH
F
Aug 1 08:30 Nonfarm Payrolls Jul 220K 288K HIGH
F
Aug 1 08:30 Unemployment Rate Jul 6.1% 6.1% HIGH
F
Aug 1 08:30 Personal Income Jun 0.4% 0.4% Moderate
F
Aug 1 08:30 Personal Spending Jun 0.4% 0.2% HIGH
F
Aug 1 08:30 PCE Prices – Core Jun 0.2% 0.2% HIGH
F
Aug 1 09:55 U. of Michigan Consumer Sentiment – Final Jul 82.0 81.3 Moderate
F
Aug 1 10:00 ISM Index Jul 55.9 55.3 HIGH
>> Federal Reserve Watch
Forecasting Federal Reserve policy changes in coming months... No one expects a change in the Fed Funds Rate at the FOMC Meeting on Wednesday or any time until next year. Note: In the lower chart, a 1% probability of change is a 99% certainty the rate will stay the same.
Current Fed Funds Rate: 0%–0.25%
After FOMC meeting on: Consensus
Jul 30 0%–0.25%
Sep 17 0%–0.25%
Oct 29 0%–0.25%
Probability of change from current policy:
After FOMC meeting on: Consensus
Jul 30 <1%
Sep 17 <1%
Oct 29 <1%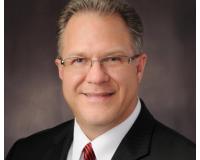 Author:
Ralph and Karen Chiodo
Phone:
610-517-4117
Dated:
July 28th 2014
Views:
792
About Ralph and Karen: THE CHIODO TEAM - Ralph Chiodo Broker / Owner 610-792-4800 x 111 K...