Mortgage Update
>> Market Update
QUOTE OF THE WEEK... "How wonderful that we have met with a paradox. Now we have some hope of making progress."--Niels Bohr, Danish physicist
INFO THAT HITS US WHERE WE LIVE... The dictionary defines "paradox" as a seemingly self-contradictory statement that when investigated may prove to be true. Last week's housing news indeed presented a paradox. Housing Starts took a hefty 9.3% drop in June while the National Association of Home Builders (NAHB) reported member confidence at a 6-month high! In fact, the NAHB builder index rose to a reading of 53, reflecting good sales conditions and a positive outlook going forward. The NAHB Chairman offered, "This is the first time that builder confidence has been above 50 since January and an important sign that it is strengthening, as pent-up demand brings more buyers into the marketplace."
So what gives with Housing Starts? First, starts data can be very volatile month to month. You can even out this volatility and see the underlying trend by looking at the 12-month moving average. It just hit its highest level since October 2008! Then, consider that starts are up 7.5% from a year ago and the number of homes under construction (started, but not finished) were up 1.1% for the month and up 20.5% over a year ago. And although June Building Permits were down overall, single-family permits were up 2.6%. That might explain how builder confidence rose in the face of a monthly drop in starts. Having met with this paradox, we may now continue making progress.
BUSINESS TIP OF THE WEEK... Check your attitude frequently. Are you acting out of guilt and obligation, or with passion and purpose. Stay inspired with what you do.
>> Review of Last Week
DOWN BUT UP... The news was decidedly downbeat, as a Malaysian Airlines passenger jet was shot down by a missile in eastern Ukraine and Israel marched into Gaza. This roiled the markets on Thursday. But by Friday, there was a sense that worst-case scenarios would be avoided on both fronts, which rallied stocks, leaving all three major market indexes up for the week. Also upbeat was the Fed's Beige Book, which suggested "economic activity continued to expand" and that "most districts were optimistic about the outlook for growth." Yet in contrast to that, the week's economic data, for the most part, disappointed.
A slew of reports all missed estimates: Retail Sales, Industrial Production and Capacity Utilization, Housing Starts and Building Permits, Michigan Consumer Sentiment, and Leading Economic Indicators. Yet the New York Empire and
Philadelphia
Fed Indexes beat estimates by huge margins, showing a strong recovery in manufacturing in those regions. Best of all, staying on their recent downward trend, Continuing Unemployment Claims fell by 79,000, to 2.51 million, and weekly Initial Unemployment Claims dropped to 302,000. The 4-week moving average of 309,000 weekly initial claims registered its lowest level since June 2, 2007.
The week ended with the Dow UP 0.9%, to 17100; the S&P 500 UP 0.5%, to 1978; and the Nasdaq UP 0.4%, to 4432.
It was a mixed week in bonds, as surging stocks sent investors away but global worries brought them back. Some bonds rallied, while others slipped. The 30YR FNMA 4.0% bond we watch finished the week off .03, at $105.19. For the week ending July 17, Freddie Mac's Primary Mortgage Market Survey showed national average mortgage rates edging down, below rates of a year ago and moving closer to historic lows. Remember, mortgage rates can be extremely volatile, so check with your mortgage professional for up to the minute information.
DID YOU KNOW?... Even though Housing Starts dipped to an 893,000 annual rate in June, economists expect they'll rise to meet growing housing needs, to about 1.5 million units per year, probably by the end of 2015.
>> This Week's Forecast
INFLATION IN CHECK, EXISTING HOMES UP, NEW HOMES DOWN... Analysts expect inflation to remain well within the Fed's guidelines in June, as measured by the Consumer Price Index (CPI) and the Core CPI, which takes out volatile food and energy prices. The housing market, now under close scrutiny by pundits one and all, should show June Existing Home Sales hitting the 5 million unit annual rate, but New Home Sales off a smidge.
>> The Week's Economic Indicator Calendar
Weaker than expected economic data tends to send bond prices up and interest rates down, while positive data points to lower bond prices and rising loan rates.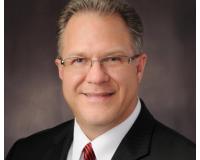 Author:
Ralph and Karen Chiodo
Phone:
610-517-4117
Dated:
July 21st 2014
Views:
708
About Ralph and Karen: THE CHIODO TEAM - Ralph Chiodo Broker / Owner 610-792-4800 x 111 K...