November 2014 Market Update
For the week of November 17, 2014 – Vol. 12, Issue 46
>> Market Update
QUOTE OF THE WEEK... "You don't have to be a mathematician to have a feel for numbers." --John Forbes Nash, Jr., American mathematician and game theorist
INFO THAT HITS US WHERE WE LIVE... Those of us working in the housing market certainly have a pretty good feel for numbers and, fortunately, good ones continue to appear. Fannie Mae's October National Housing Survey reported that 44% of consumers say now is a good time to sell a house, an all-time survey high, while 65% say now is a good time to buy. Their chief economist explained, "The narrowing gap between home buying and home selling sentiment may foreshadow increased housing inventory levels and a better balance of housing supply and demand." He concluded, "These results may help drive a healthier housing market in 2015."
We also saw some nice mortgage numbers. The Mortgage Bankers Association (MBA) Mortgage Applications Survey for the week ending November 7 reported the seasonally adjusted Purchase Index rose 1% over the prior week. On top of that, the MBA's Builder Application Survey data for October had mortgage applications for new home purchases up 8% over September. Their chief economist put this performance to "the continued improvement in the job market and still low mortgage rates." Finally, a survey by an independent economic research and consulting firm said experts see median home values rising 4.8% this year and another 3.7% in 2015.
BUSINESS TIP OF THE WEEK... Email subject lines determine whether or not someone will open your messages. Make sure your subject lines are click-y, containing relevant information people are looking for.
>> Review of Last Week
FOUR IN A ROW... There were no big rallies in the stock markets and the Dow was even down on Friday. Nonetheless, the three major indexes registered gains for the fourth week in a row. Investors felt U.S. economic data was generally good, although oil prices remain volatile and geopolitical risks continue to put a damper on things, with reports suggesting Russian troops had entered eastern Ukraine. There are still concerns on Wall Street about the global economy, as China's industrial production and new loans missed forecasts, while the Bank of England expressed concerns over deflation and the Japanese yen hit a seven-year low against the dollar.
With that kind of global backdrop, our own economic data indeed seemed comforting. Retail Sales rose in October, a nice recovery from the prior month's dip. The rise also indicates that consumers may be ready to up their holiday spending more than they have in years. Another good read was the preliminary November Michigan Consumer Sentiment Index, which hit its highest level since July 2007. Wholesale and business inventories grew more than expected, although initial and continuing jobless claims missed. However, weekly claims remain under 300,000 and continuing claims under 2.5 million.
The week ended with the Dow up 0.3%, to 17635; the S&P 500 up 0.4%, to 2040; and the Nasdaq up 1.2%, to 4689.
It was relatively quiet in the bond market, closed Tuesday for Veterans Day. Investors were pushing stocks up, but there was enough worrisome economic data to prevent any big dip in bond prices. The 30YR FNMA 4.0% bond we watch finished the week down just .07, at $106.06. National average fixed mortgage rates barely moved in Freddie Mac's Primary Mortgage Market Survey for the week ending November 13. Their chief economist said the mixed results from October's jobs report kept rates steady. Remember, mortgage rates can be extremely volatile, so check with your mortgage professional for up to the minute information.
DID YOU KNOW?... Realtor.com's chief economist says millennials really are participating in the market, representing "60% of first-time homebuyers" and "37% of home shoppers this summer."
>> This Week's Forecast
HOUSING STARTS UP, EXISTING HOME SALES HOLD, INFLATION MILD, WHAT THE FED SAID... It's been quiet lately on the economic data front, but this week it gets loud. We hear about Housing Starts, expected up in October, along with Existing Home Sales, forecast to hold at September's annual rate. Then we get inflation. The Producer Price Index (PPI) is predicted to report wholesale prices down a little, while the Consumer Price Index (CPI) should show retail prices under control.
FOMC Minutes from the Fed's last meeting could be interesting, as that's when the central bankers ended their Quantitative Easing bond buying program. We might gain insight into when rates will drift up next year.
>> The Week's Economic Indicator Calendar
Weaker than expected economic data tends to send bond prices up and interest rates down, while positive data points to lower bond prices and rising loan rates.
Economic Calendar for the Week of Nov 17 – Nov 21
Date Time (ET) Release For Consensus Prior Impact
M
Nov 17 08:30 NY Empire Manufacturing Index Nov 12.0 6.2 Moderate
M
Nov 17 09:15 Industrial Production Oct 0.2% 1.0% Moderate
M
Nov 17 09:15 Capacity Utilization Oct 79.3% 79.3% Moderate
Tu
Nov 18 08:30 Producer Price Index (PPI) Oct –0.2% –0.1% Moderate
Tu
Nov 18 08:30 Core PPI Oct 0.1% 0.0% Moderate
W
Nov 19 08:30 Housing Starts Oct 1.025M 1.017M Moderate
W
Nov 19 08:30 Building Permits Oct 1.040M 1.031M Moderate
W
Nov 19 10:30 Crude Inventories 11/15 NA –1.735M Moderate
W
Nov 19 14:00 FOMC Minutes 10/29 NA NA HIGH
Th
Nov 20 08:30 Initial Unemployment Claims 11/15 285K 290K Moderate
Th
Nov 20 08:30 Continuing Unemployment Claims 11/8 2.375M 2.392M Moderate
Th
Nov 20 08:30 Consumer Price Index (CPI) Oct –0.1% 0.1% HIGH
Th
Nov 20 08:30 Core CPI Oct 0.1% 0.1% HIGH
Th
Nov 20 10:00 Existing Home Sales Oct 5.17M 5.17M Moderate
Th
Th
Nov 20 10:00 Leading Economic Indicators (LEI) Index Oct 0.6% 0.8% Moderate
>> Federal Reserve Watch
Forecasting Federal Reserve policy changes in coming months... Some economists think a hike in the Fed Funds Rate will come in the second half of next year, others midyear, a few as early as March. Note: In the lower chart, a 1% probability of change is a 99% certainty the rate will stay the same.
Current Fed Funds Rate: 0%–0.25%
After FOMC meeting on: Consensus
Dec 17 0%–0.25%
Jan 28 0%–0.25%
Mar 18 0%–0.25%
Probability of change from current policy:
After FOMC meeting on: Consensus
Dec 17 <1%
Jan 28 <1%
Mar 18 <1%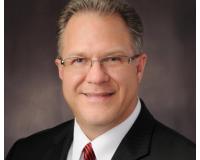 Author:
Ralph and Karen Chiodo
Phone:
610-517-4117
Dated:
November 17th 2014
Views:
598
About Ralph and Karen: THE CHIODO TEAM - Ralph Chiodo Broker / Owner 610-792-4800 x 111 K...