October Market Update
For the week of October 13, 2014 – Vol. 12, Issue 41
>> Market Update
QUOTE OF THE WEEK... "People are looking for something a little more stable." --Dolly Parton, American singer-songwriter and actress
INFO THAT HITS US WHERE WE LIVE... A major real estate tech and data firm reports that stability, in fact, is returning to the housing market. This does come with a slowdown in home price gains, but that's not necessarily a bad thing. The firm's chief economist explains, "Continued moderation of home price appreciation is a welcomed sign of more balanced real estate markets and less pressure on affordability for potential home buyers." This slowdown in home price growth also reflects a welcome rise in supply. More homeowners are willing to list their properties and homebuilders are bringing more new homes to the market. And, hey, even with the slowdown, prices are still up more than 7% year-over-year.
A stabilizing housing market is clearly more attractive to consumers. Fannie Mae's latest housing market survey reveals an encouraging change in attitudes: "In September, the share of consumers who say now is a good time to buy a home is back up to 68%, a four-percentage-point increase from August. Additionally, the share saying they would prefer to buy a home on their next move ticked back up to 66% after a three-point drop." And if you're looking to corroborate these findings in real-world results, the Mortgage Bankers Association reported their purchase applications index up 2% for the week ending October 3. This put it at its highest level since early July.
BUSINESS TIP OF THE WEEK...Stop worrying about things you have no control over. This only destroys your focus, making it harder to reach your goals.
>> Review of Last Week
DOWN!... Friday, the main stock market benchmarks ended decidedly down, posting their deepest weekly dips in more than two years. The trend started on Tuesday with a 273 point drop in the Dow. But Wednesday saw the index gain all of it back, as Wall Street digested the FOMC Minutes from the Fed's last meeting. The good news was, the central bank is in no hurry to raise rates. They fear a European downturn, which is bad news that's actually good news for rates. Thursday, investors decided the bad news really was bad news, since U.S. companies need healthy European economies to buy our goods and services. Stocks dropped 335 points.
The global theme continued with minutes from the Bank of Japan showing their central bankers are worried over a weakness in exports. Further evidence of slowing global growth came with a slip in China's HSBC Services PMI, although it did stay above 50, indicating expansion in their services sector. The down vibe got precious little help from U.S. economic data, which was light on the ground. There was a small drop in import prices, which dipped for the third straight month, another sign inflation stays quiet. The best news was that initial weekly jobless claims are under 300,000 and the 4-week moving average is at its lowest level since 2006.
The week ended with the Dow down 2.7%, to 16544; the S&P 500 down 3.1%, to 1906; and the Nasdaq down 4.5%, to 4276.
Stocks sank, but bonds gained, as investors sought a safe haven for their money amidst global economic concerns. The 30YR FNMA 4.0% bond we watch finished the week up .05, to $105.30. In Freddie Mac's Primary Mortgage Market Survey for the week ended October 9, national average fixed mortgage rates fell back near their lows for the year. Remember, mortgage rates can be extremely volatile, so check with your mortgage professional for up to the minute information.
DID YOU KNOW?... A national real estate information company reports that nearly 10 million homeowners, representing 19% of all homeowners with a mortgage, now have at least 50% equity in their homes.
>> This Week's Forecast
MIXED SIGNALS FOR RETAIL SALES AND MANUFACTURING, HOUSING STARTS GAIN... Although overall Retail Sales are forecast off for September, if you exclude auto sales, they should be up a tick. The theme of mixed signals continues with manufacturing. The New York Empire and Philly Fed Indexes are predicted to show growth slowing in those regions, but Industrial Production and Capacity Utilization are expected to gain a bit nationally. Both Housing Starts and Building Permits should break through the million unit per year threshold, as home builders appear to remain optimistic.
Monday, Columbus Day, the stock market is open but the bond market is closed.
>> The Week's Economic Indicator Calendar
Weaker than expected economic data tends to send bond prices up and interest rates down, while positive data points to lower bond prices and rising loan rates.
Economic Calendar for the Week of Oct 13 – Oct 17
Date Time (ET) Release For Consensus Prior Impact
W
Oct 15 08:30 Retail Sales Sep –0.1% 0.6% HIGH
W
Oct 15 08:30 Retail Sales ex-autos Sep 0.3% 0.3% HIGH
W
Oct 15 08:30 Producer Price Index (PPI) Sep 0.1% 0.0% Moderate
W
Oct 15 08:30 Core PPI Sep 0.1% 0.1% Moderate
W
Oct 15 08:30 NY Empire Manufacturing Index Oct 20.0 27.5 Moderate
W
Oct 15 10:00 Business Inventories Aug 0.4% 0.4% Moderate
W
Oct 15 14:00 Fed's Beige Book Oct NA NA Moderate
Th
Oct 16 08:30 Initial Unemployment Claims 10/11 290K 287K Moderate
Th
Oct 16 08:30 Continuing Unemployment Claims 10/4 2.400M 2.381M Moderate
Th
Oct 16 09:15 Industrial Production Sep 0.4% –0.1% Moderate
Th
Oct 16 09:15 Capacity Utilization Sep 79.0% 78.8% Moderate
Th
Th
Oct 16 11:00 Crude Inventories 10/11 NA 5.015M Moderate
F
Oct 17 08:30 Housing Starts Sep 1.022M 956K Moderate
F
Oct 17 08:30 Building Permits Sep 1.040M 998K Moderate
F
Oct 17 09:55 Univ. of Michigan Consumer Sentiment Oct 84.0 84.6 Moderate
>> Federal Reserve Watch
Forecasting Federal Reserve policy changes in coming months... The Fed is expected to raise the Funds Rate at some point next year, but their latest statements imply they're in no hurry. Note: In the lower chart, a 1% probability of change is a 99% certainty the rate will stay the same.
Current Fed Funds Rate: 0%–0.25%
After FOMC meeting on: Consensus
Oct 29 0%–0.25%
Dec 17 0%–0.25%
Jan 28 0%–0.25%
Probability of change from current policy:
After FOMC meeting on: Consensus
Oct 29 <1%
Dec 17 <1%
Jan 28 <1%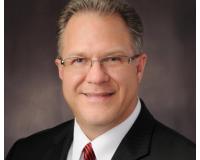 Author:
Ralph and Karen Chiodo
Phone:
610-517-4117
Dated:
October 13th 2014
Views:
1,062
About Ralph and Karen: THE CHIODO TEAM - Ralph Chiodo Broker / Owner 610-792-4800 x 111 K...