Part 2 Rent Versus Own
Nationwide, rents rose 6.1% year-over-year in November, according to separate data released by Trulia on Tuesday. Rents increased most dramatically in Denver—where the median rent for a two-bedroom apartment hovers at $1,550—a 14.2% year-over-year bump. They rose 12.2% in San Francisco ($3,600 for a two-bedroom apartment) and increased 11.9% in Oakland ($2,450 for a two-bedroom apartment). The median price of a new house sold in the U.S. hovers at $208,300, up 5% on the year in October, according to data released last month by the National Association of Realtors. Jed Kolko, chief economist at real estate website Trulia, calls this the "millennial mismatch—they can afford markets where they don't live, but they can't afford many of the markets where they do live."
Read: Landlords are getting even meaner
Millennials tend to live in areas where jobs are more plentiful, but where home ownership is less affordable. In metros with a higher population of millennial residents, homeownership tends to be less affordable for younger Americans, says Kolko. In Austin, Honolulu, New York and San Diego, 20- to 34-year-olds account for at least 23.5% of the population, putting those metros in the top 10 metro areas with millennial residents. Fewer than 30% of homes for sale in those markets are within reach of the typical millennial household. There are cheaper markets, like Oklahoma City and Baton Rouge, that have a high share of millennials, Kolko says, "but they're the exception."
Homeownership rates in the U.S. have steadily declined in recent years in part because millennials have delayed buying homes. Still, Humphries says it's likely that millennials will overtake Generation X as the biggest group of U.S. home buyers, a transition aided by widespread home affordability. Population numbers may also explain the jump in buyers. There are 89 million millennials (also known as Generation Y, born roughly between 1981 and 1996) and 75 million boomers (born between 1946 and 1964) in the U.S., compared with just 49 million Gen Xers. "The allure of fixed housing payments and building wealth through home equity will draw more buyers out of rentals and into homeownership," he says.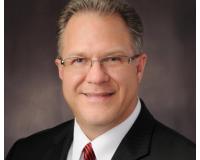 Author:
Ralph and Karen Chiodo
Phone:
610-517-4117
Dated:
January 6th 2015
Views:
502
About Ralph and Karen: THE CHIODO TEAM - Ralph Chiodo Broker / Owner 610-792-4800 x 111 K...