Pending Home Sales Rise
>> Market Update
QUOTE OF THE WEEK... "Nothing can substitute for just plain hard work. I had to put in the time to get back. And it was a grind." --Andre Agassi, American retired professional tennis player and former World No. 1
INFO THAT HITS US WHERE WE LIVE... Realtors are clearly working hard, grinding out a 0.3% rise in Pending Home Sales in September, according to the National Association of Realtors (NAR). This measure of existing homes under contract but not yet closed is now 1% higher than a year ago, above year-over-year levels for the first time in 11 months. The NAR's chief economist commented, "...the current spectacularly low mortgage rates should help more buyers reach the market." He also observed "...supply for existing homes was up in September 6% from a year ago, which is preventing prices from rising at the accelerated clip seen earlier this year."
That slower rate of home price gains was confirmed by the latest S&P/Case-Shiller home price indexes. The 20-City Composite was up 5.6% year-over-year, but down from the 6.7% gain it posted in July. The National Index registered a 5.1% annual increase in August, down from 5.6% in July. But an economist at a major financial analytics firm said that in spite of the slowing rate of home price gains, every metro area covered in the current release recorded price growth compared with its year-ago level. That growth ranged from 0.8% to 10.5%. It makes sense that home price appreciation is slowing, since inventory has grown to 5.2 months, from 4.8 months a year ago.
BUSINESS TIP OF THE WEEK...With new prospects, look for something to agree on. It can be as simple as a mutual love of blueberries, but it still amounts to finding common ground.
>> Review of Last Week
STOCKS SOAR... The week ended with the Bank of Japan (their Fed) announcing a surprise stimulus plan to boost its asset purchasing program from 50 to 80 trillion yen. In our globally interconnected financial marketplace, this news sent stocks soaring on Wall Street. The S&P 500 ended October at a record high, just as it has every month since June 2013. The Dow also ended the week at a record level, posting its biggest weekly gain in almost two years! The tech-y Nasdaq didn't do too badly either, closing at its highest level since March 2000. Meanwhile, our Fed wrapped up its own asset buying stimulus program on Wednesday, which was widely anticipated.
Investors weren't bothered much to see Personal (consumer) Spending drop in September for the first time in eight months, while Personal Income also came in lower than expected. The Employment Cost Index rose in Q3 for the second quarter in a row, registering its biggest back-to-back gain in six years, which could signal future inflation. But the final Michigan Consumer Sentiment Index hit its highest level in more than seven years and the Chicago PMI moved up to a one-year high, showing healthier Midwest manufacturing. Also beating estimates were Consumer Confidence and the GDP–Advanced reading for Q3.
The week ended with the Dow up 3.5%, to 17391; the S&P 500 up 2.7%, to 2018; and the Nasdaq up 3.3%, to 4631.
The Fed tapered its bond buying program to zero, but will continue to rollover Treasuries as they mature, and most bonds did well in the aftermath. The 30YR FNMA 4.0% bond we watch finished the week down only .03, at $106.05. For the week ended October 30, Freddie Mac's Primary Mortgage Market Survey reported national average fixed mortgage rates edged up slightly from last week's yearly lows. Remember, mortgage rates can be extremely volatile, so check with your mortgage professional for up to the minute information.
DID YOU KNOW?... The 467,000 unit annual rate of new home sales in September was the fastest rate observed during the recovery.
>> This Week's Forecast
MANUFACTURING, SERVICES, JOBS ALL SLIP... This week gives us some key reads on the state of the economy in October and, as usual, things aren't that bad, but they aren't that good either. The ISM Index of manufacturing is expected to slip a bit from the prior month, the same as the ISM Services index for that sector of the economy. What isn't so bad is that both indexes should remain above 50, indicating continued growth, just at a slower pace. Friday will see the always riveting monthly Employment Report. The prediction is for new Nonfarm Payrolls to remain above the 200,000 level in October, but a tad lower than September's number. The Unemployment Rate is forecast to stay where it is, courtesy of another workforce reduction.
>> The Week's Economic Indicator Calendar
Weaker than expected economic data tends to send bond prices up and interest rates down, while positive data points to lower bond prices and rising loan rates.
Economic Calendar for the Week of Nov 3 – Nov 7
Date Time (ET) Release For Consensus Prior Impact
M
Nov 3 10:00 ISM Index Oct 56.2 56.6 HIGH
Tu
Nov 4 08:30 Trade Balance Sep –$40.1B –$40.1B Moderate
W
Nov 5 10:00 ISM Services Oct 58.0 58.6 Moderate
W
Nov 5 10:30 Crude Inventories 11/1 NA 2.061M Moderate
Th
Nov 6 08:30 Initial Unemployment Claims 11/1 285K 287K Moderate
Th
Nov 6 08:30 Continuing Unemployment Claims 10/25 2.380M 2.384M Moderate
Th
Nov 6 08:30 Productivity – Prelim. Q3 1.4% 2.3% Moderate
Th
Nov 6 08:30 Unit Labor Costs Q3 0.9% –0.1% Moderate
F
Nov 7 08:30 Average Workweek Oct 34.6 34.6 HIGH
F
Nov 7 08:30 Hourly Earnings Oct 0.2% 0.0% HIGH
F
Nov 7 08:30 Nonfarm Payrolls Oct 235K 248K HIGH
F
Nov 7 08:30 Unemployment Rate Oct 5.9% 5.9% HIGH
>> Federal Reserve Watch
Forecasting Federal Reserve policy changes in coming months... Last week saw the Fed end its Quantitative Easing bond buying program to stimulate the economy. Some economists now expect to see a hike in the Funds Rate as early as March. Note: In the lower chart, a 1% probability of change is a 99% certainty the rate will stay the same.
Current Fed Funds Rate: 0%–0.25%
After FOMC meeting on: Consensus
Dec 17 0%–0.25%
Jan 28 0%–0.25%
Mar 18 0%–0.25%
Probability of change from current policy:
After FOMC meeting on: Consensus
Dec 17 <1%
Jan 28 <1%
Mar 18 <1%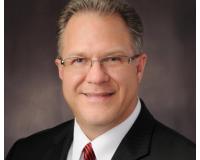 Author:
Ralph and Karen Chiodo
Phone:
610-517-4117
Dated:
November 3rd 2014
Views:
514
About Ralph and Karen: THE CHIODO TEAM - Ralph Chiodo Broker / Owner 610-792-4800 x 111 K...