Preapproval
One of the best bits of advice we can offer the prospective home buyer is to obtain a pre-approval for a home loan. Let's cut to the chase and look at all the distinct advantages this offers you: -

A better relationship with the seller


Although you might think the seller is the person doing the "selling", it's also true to say that you need to sell yourself to the seller. Still with us? Well what that tongue twisting statement really means is that you'll stand a much better chance of being taken seriously if you are pre-approved for a home loan that covers either the asking price or the amount you're prepared to offer.

Better results from your realtor


Early pre-approval is only going to motivate your realtor to work harder for you. Think about it. Your realtor lives off commission from sales and is, naturally, always going to work hardest for those clients who he/she knows for certain have the means to actually purchase a property.

A smoother transaction


Want to move into your new home as quickly as possible? Waiting until you find the home of your dreams and then starting to apply for finance is only going to delay that process.

A more realistic approach to house buying


That million dollar mansion that you viewed may have created a memorable afternoon out, but what's the point of looking at something you simply won't have the means to buy? It's much better from everyone's point of view if you are totally realistic and find out, in advance, what your financial limitations might be.

Enhance negotiating power


Knowing how much you can borrow gives you much better negotiating power, not only because you know your limits, but also because the seller knows that, if he/she accepts your offer, you are pre-approved and things should go forward without a hitch.

Home hunting with more confidence and focus


OK, it's something of an intangible advantage, but you will unquestionably find the house buying process less frustrating if you are going out with the confidence that you can achieve your dreams, rather than just crossing your fingers and hoping for the best. As alluded to earlier, your home search will also be more organized if you focus on what is available in the price ranges that match your pre-approved finance level.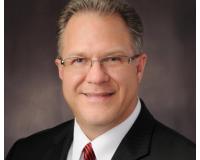 Author:
Ralph and Karen Chiodo
Phone:
610-517-4117
Dated:
May 20th 2014
Views:
441
About Ralph and Karen: THE CHIODO TEAM - Ralph Chiodo Broker / Owner 610-792-4800 x 111 K...