Rent Versus Own
The American Dream of owning a home just got more affordable, but that's partly because the average American now spends nearly 30% of their income on rent.
U.S. home buyers making the nation's median income and purchasing the typical U.S. home spend around 15% of their income on their monthly house payment, excluding insurance and taxes, down from the historical norm of 22% during the pre-bubble period from 1985 to 1999, according to data released in December by housing website Zillow. On average, U.S. renters spent nearly 30% of their monthly income on rent in the third quarter of 2014, up from 25% historically. "What keeps me up at night is the fact that it still remains so difficult for so many potential buyers to make those particular stars align [being able to afford to own a home] largely because renting is so unaffordable these days," says Zillow chief economist Stan Humphries.
This is supported by earlier studies on the subject. Renting has become significantly less affordable in recent years, according to a report released last year by the Harvard Joint Center for Housing Studies. According to that report, 50% of U.S. renters spent more than 30% of their gross income on rent (the traditional measure of affordability) in 2010, up a record 12 percentage points from the 38% of households facing such a burden a decade prior. And many of those households, about 27% of renters, spent more than half of their salary on rent, up from just 19% of renters who did so a decade ago. Landlords are hiking rents as salaries—particularly for younger Americans—remain stagnant, it found.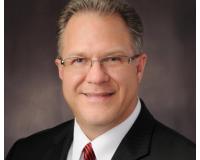 Author:
Ralph and Karen Chiodo
Phone:
610-517-4117
Dated:
January 6th 2015
Views:
465
About Ralph and Karen: THE CHIODO TEAM - Ralph Chiodo Broker / Owner 610-792-4800 x 111 K...